Skip to content
Egg-Free Pumpkin Flan Recipe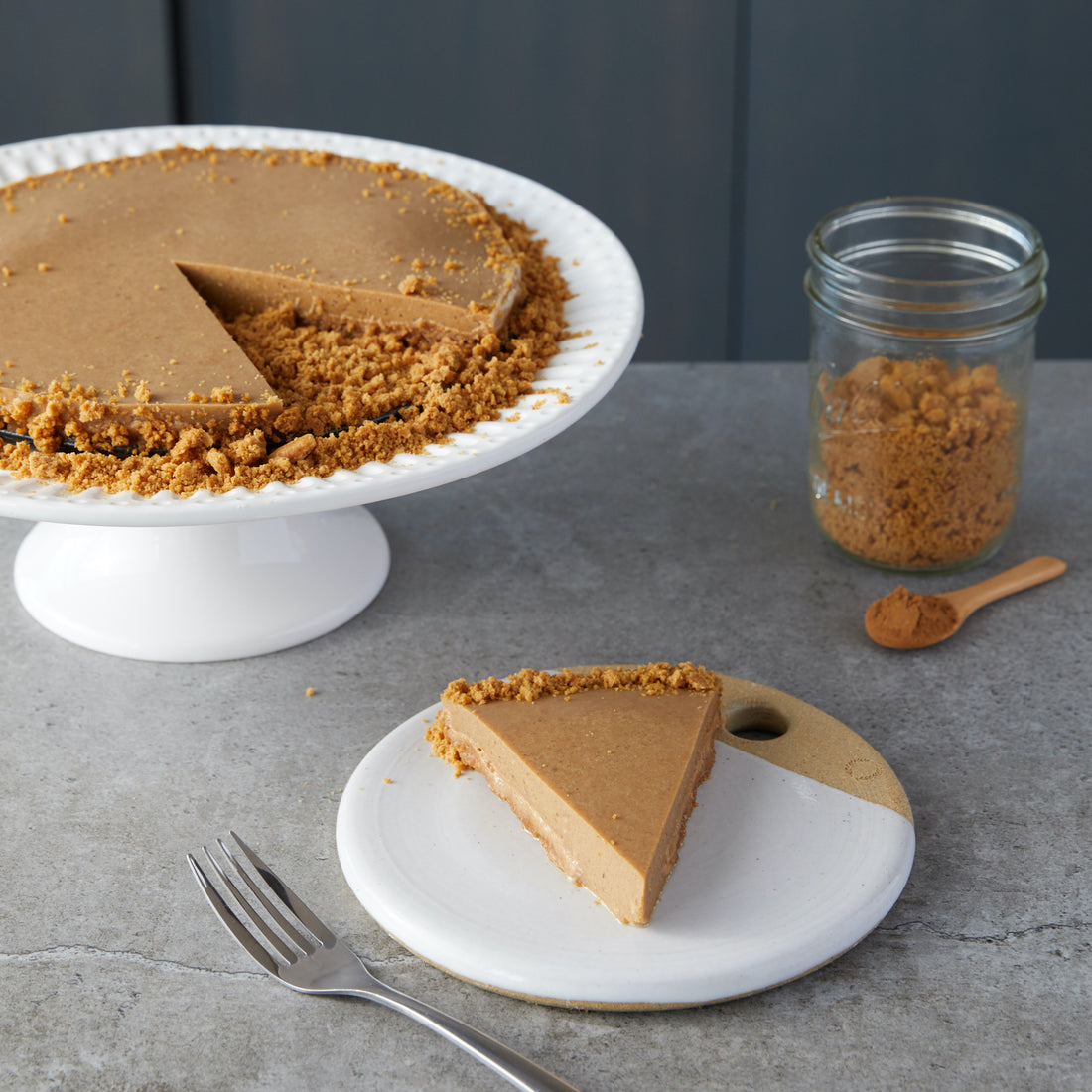 September 15-October 15 marks Hispanic Heritage Month, a month that celebrates the contributions and influence of Hispanic Americans to the history, culture, and achievements of the United States.
In honor of Hispanic Heritage Month, we are sharing our take on the traditional Hispanic dessert, flan. Of course, we gave it our own Partake twist. Flan is typically made with eggs, but we used an egg replacement to the make the recipe allergy-friendly. We also used top 8 allergen free Partake cookies as the crust.
Read on for our Egg-Free Pumpkin Flan recipe. And don't forget to tag us on Instagram if you make it with your family!  
Egg-Free Pumpkin Flan
Ingredients:
Instructions:
Crust
Crush ginger snap cookies in a bag

Combine with butter or butter alternative and spread on bottom of tart pan with removable bottom 
Flan
Place all flan ingredients in a small saucepan and bring to a simmer on medium heat, stirring regularly. 

Once the mixture comes to a light simmer, let it simmer for about 30 seconds to 1 min, then turn off the heat.

Spread mixture over crushed cookies and let cool to room temperature. 

Place in the fridge and refrigerate for four hours (or overnight) to set.