Skip to content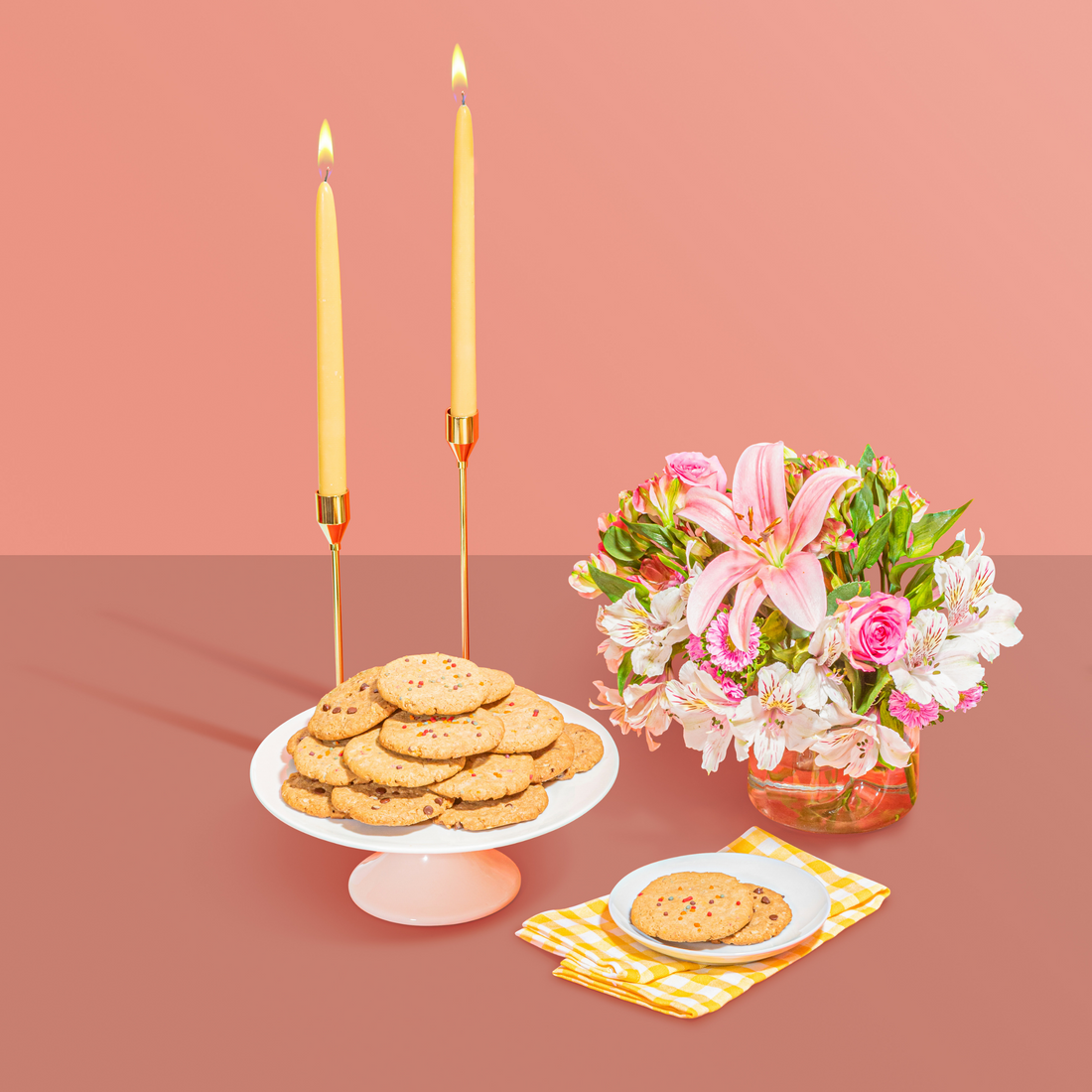 We love a Girls' Night In! Host the perfect pajama party with your friends and these Chocolate Covered Cookie Cups, made with our Limited Edition Chocolate Chip Cookie Baking Mix. These Cookie Cups are fun to make (and eat) with friends! We filled our Cookie Cups with our favorite coffee, but feel free to fill with your choice of non-dairy milk.
Available in two flavors, our Chocolate Chip and Birthday Cake Cookie Mixes can be used interchangeably in this recipe and made with milk, dark or white chocolate! You can shop both flavors of our Cookie Baking Mixes on partakefoods.com.
Chocolate Covered Cookie Cups
Ingredients:
For the Cups
Partake Cookie Baking Mix

5 tbsp buttery spread (melted)

3 tbsp water

Cookie cup molds

For the Chocolate Coating
6-8 oz dairy-free chocolate (milk, dark or white), finely chopped or chips
Instructions:
For the Cups 
Grease cookie cup mold with nonstick spray.

Make cookie dough as instructed on package.

Chill dough for 30 minutes. Preheat oven to 350 degrees F while dough chills.

Pack balls of cookie dough into the cookie cup mold. Press the insert into the center of each mold. Scrape off the excess cookie dough.

Bake for 12-15 minutes.

Let cool for a few minutes. Scrape off excess cookie dough while cookie cups are still warm.

Let the cookie cups cool completely in the mold, keep the inserts in.

Ocne the cookie dough is cool, twist the inserts and lift them out of the mold. Twist the cookie cups and lift them out of the mold. Set aside while you prepare the chocolate coating. 

For the Chocolate Coating
Melt the chocolate in the microwave using 20-30 second intervals, stirring in between.

Por a little melted chocolate into the completely cooled cookie cups. Make sure you thoroughly coat the inside of the cups.

Set them aside until chocolate is completely set. (Optional: You may even want to give them a second coating.)