Skip to content
Gluten-Free Make Ahead Breakfasts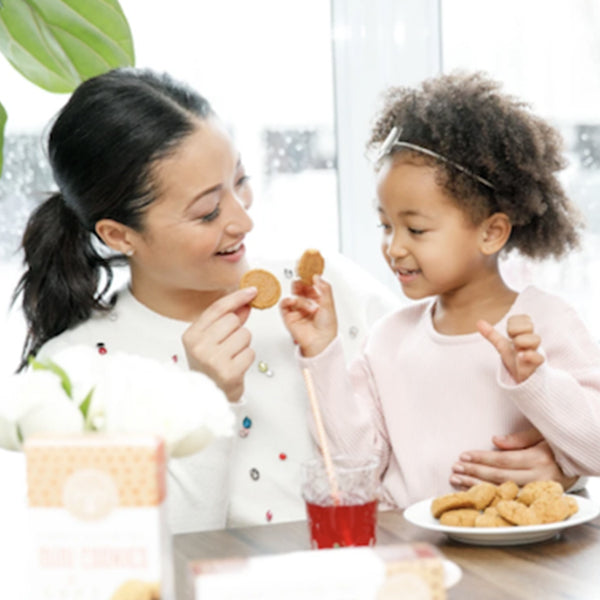 Winter mornings are the toughest - the freezing temps and dark morning sky make it nearly impossible to drag myself out of bed! Every morning, I debate whether to hit the snooze button or get up and make myself breakfast before Vivi wakes up. While the goal is always to kick off the day with enough time for a nutritious sit-down breakfast, it seems we barely make it out the door on time - every single day.  This makes it so tempting to grab a croissant at the coffee shop or to skip breakfast altogether. Prepping breakfast ahead of time has been a game changer for me! I spend a couple of hours on the weekend preparing hearty, energizing eats to warm up those winter weekday mornings! These feel good, gluten-free breakfasts are totally worth waking up for, and you can even snooze once or twice without setting yourself back!
Golden Milk Overnight Millet Porridge
We're changing up the overnight oats by using millet instead! Millet is a tiny but mighty ancient seed that is packed with iron, B vitamins, and magnesium. And it's a better source of fiber than oats! Fill up your mason jars up to their brim with this nutritious recipe to start your morning off right!

Vegan Chickpeas Cookie Dough Bowls

Satisfy your childhood dream of eating cookies for breakfast with this chickpea cookie dough bowl!  This bowl is chock full of nutrients, protein, and happiness that will most definitely keep you energized throughout the day!

Buckwheat Crepes with Strawberry Rhubarb Compote

One less reason to press the snooze button: these fruit-filled, creamy bites are irresistable! Earthy buckwheat flour mix pairs perfectly with sweet strawberries and vanilla bean cream. Strawberries are rich in antioxidants, known to boost the immune system and and help with weight management? Talk about an all-in-one fruit!

Gluten-free Orange Cranberry Scones

Clean up your traditional carb, butter and sugar filled scone recipe with this yummy retake that subs in fat free Greek yogurt and coconut sugar. Lighten and brighten up your morning with this better for you pastry option, all you have to do is microwave for 20 seconds!
These cute mini quiche are crusted with almond flour and topped with olives, tomatoes, onions, and spinach - each mini packs a surprising 4 grams of protein! These will definitely give you the boost you need to start your day right!


Satisfy your cravings without breaking your healthy diet by eliminating the use of added sugar and butter with this yummy recipe. Dates are great to quell your sweet cravings, and they are also packed with fiber, vitamins, and antioxidants!