Skip to content
Grapefruit Cold Brew Coffee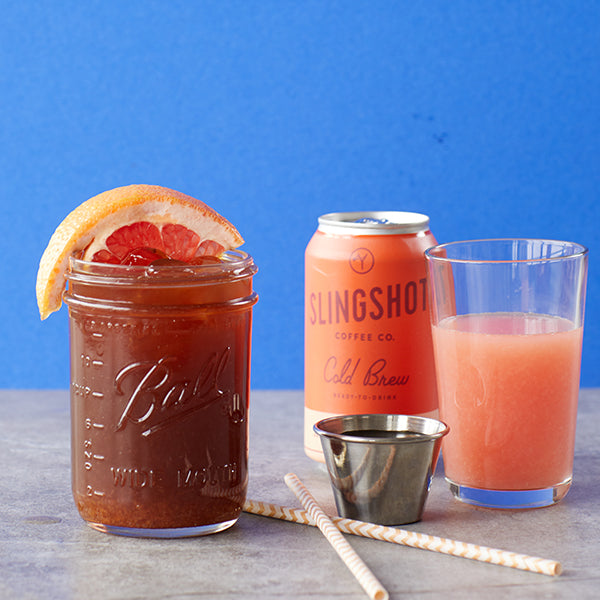 A morning just isn't complete without a cup of coffee. Coffee has come a long way from the drip coffee we watched our parents drink growing up. Take for instance, Slingshot Coffee Co., who crafts better, more exciting coffee experiences for people everywhere. 
Jenny Bonchak, the founder of Slingshot, says she started the brand because she's, "passionate about crafting the best version of your daily coffee experience and pushing the boundaries of where coffee can take us." 
Not only is Slingshot innovative, but their drinks, ranging from Cold Brew to Nitro Flash Brew and Coffee Sodas, are award-winning. Here, Jenny shares a recipe for Grapefruit Cold Brew Coffee. 
Download your Partake at Home: with Friends Spring 2021 Digital Magazine HERE. 
If you make this Grapefruit Cold Brew Coffee, make sure you tell us how it is and tag us on Instagram.
Grapefruit Cold Brew Coffee
Yields: 2 Drinks
Ingredients:
2 cups Cold brew coffee (we love Slingshot!)

2 tbsp Maple or agave syrup

1/2 cup Pink grapefruit juice

Ice cubes
Instructions:
Place coffee, syrup and grapefruit juice in a cocktail shaker or a mason jar and the lid tightly closed.

Shake until well blended.

Pour over ice and enjoy!