Skip to content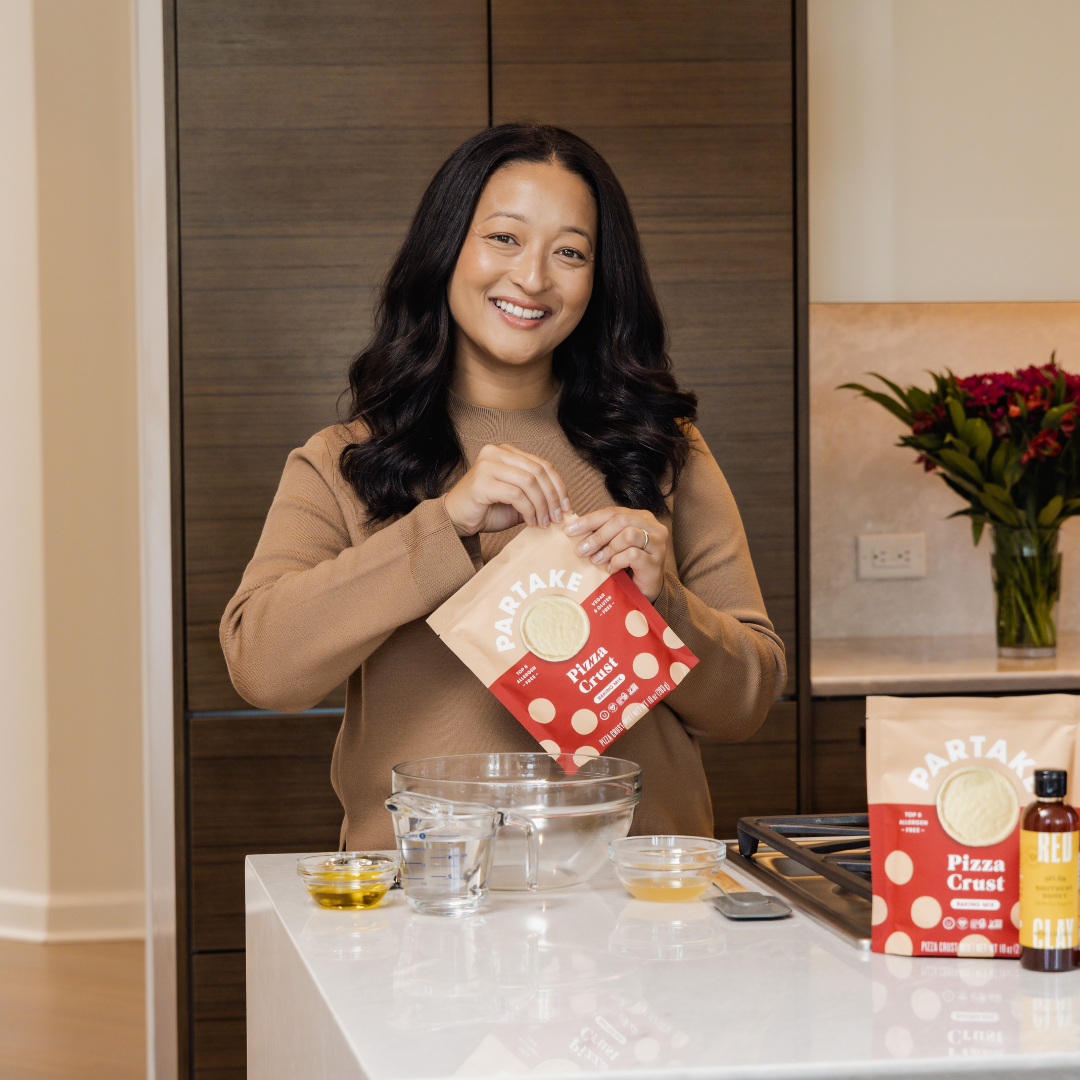 Did you know? Partake is headquartered in the Big Apple. And in NYC, there's only one thing better than New York Pizza. It's New York Pizza topped with hot honey! The sweet and spicy honey pairs perfectly with cheese pizza. If you haven't tried this iconic combo yet, what are you waiting for?
Hot Honey Cheesy Pizza
Ingredients: 
For the crust:
1 package Partake Pizza Crust Baking Mix
1 cup warm water 
2 tbsp olive oil 
1 tbsp apple cider vinegar
1 packet active dry yeast (optional)
½ tbsp onion powder (optional)
½ tbsp garlic powder (optional)
For the toppings:
Instructions:
To make the pizza crust:
Preheat oven to 400°F. 

If using yeast, dissolve in a bowl with the cup of warm water. Let stand until foamy, about 5 minutes. If not using yeast, add water to bowl and move to next step.

Stir in Partake mix, olive oil, apple cider vinegar, garlic powder (if using) and onion powder (if using) and form into a tight ball. Allow to sit for 10 minutes. 

Roll dough out onto a flat surface, pressing out with oiled hands, and allow to sit for 10 more minutes. 

Bake crust on a baking sheet or pizza pan for 12 minutes. (Do not place crust directly on oven rack.) 
To assemble the pizza:
After the crust has been baked for 12 minutes, spread tomato sauce on the pizza crust and top with mozzarella. 
Sprinkle basil, oregano, red pepper flakes, and a drizzle of olive oil all over the pizza. 
Bake for 12-15 minutes, or until the pizza base is fully cooked and cheese is thoroughly melted. 
Let pizza cool for 1-3 minutes, top with Red Clay's Southern Honey & Original Hot Sauce,  then enjoy!