Skip to content
Layered Lemon Cheesecake (in a jar)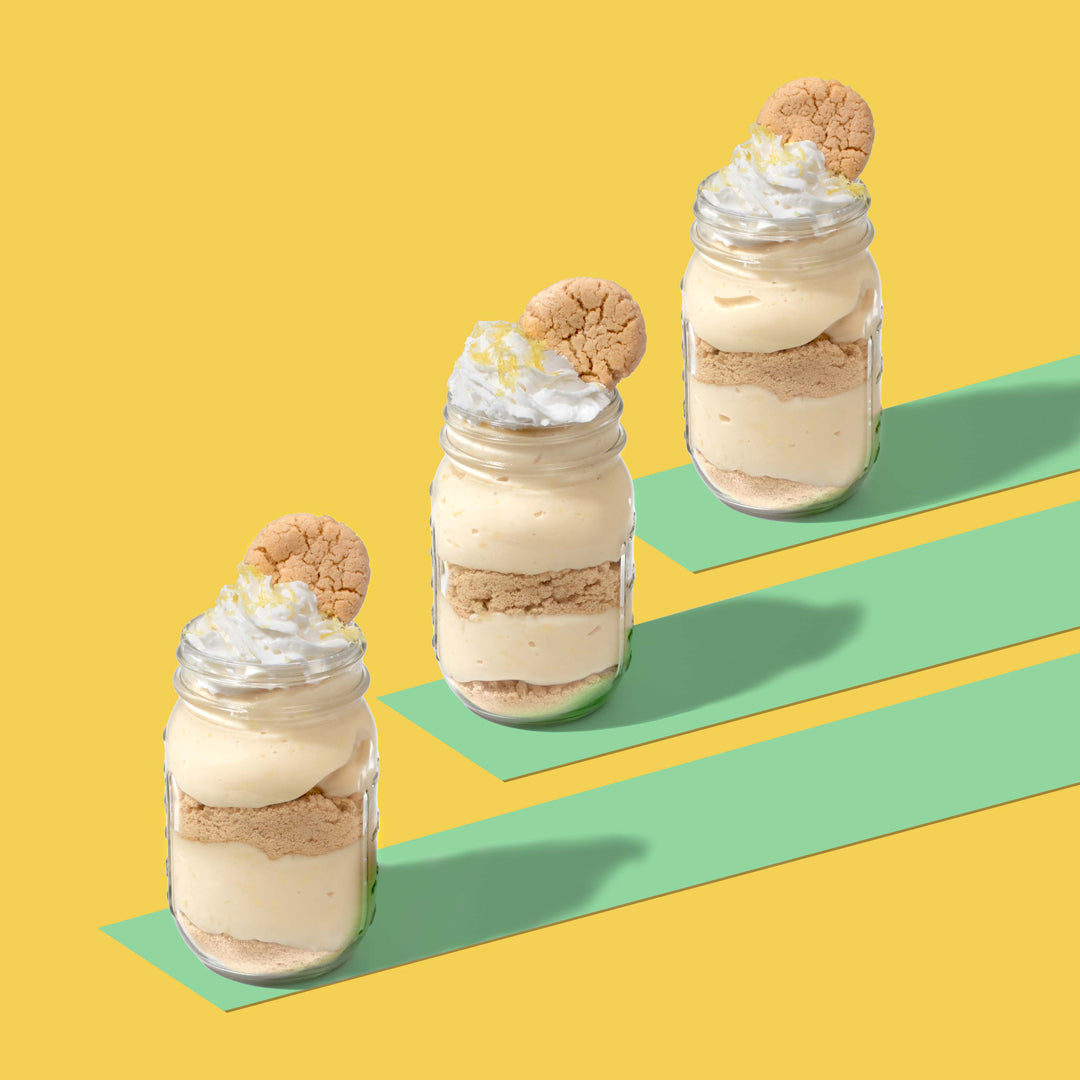 Our brand new Soft Baked Lemon cookies have arrived just in time for spring. We could eat a whole box in one sitting by themselves, but they are also a great addition to a bright lemony twist to a classic dessert. This Layered Lemon Cheesecake (in a jar) is the perfect example! Dairy restrictions don't necessarily mean you have to count cheesecake out! With Miyoko's dairy-free cream cheese, even if you're vegan or dairy-free, you can enjoy a big slice of cheesecake, or in this case, a jar. ;)
You can find both our Soft Baked Lemon cookies and Miyoko's Dairy-free Cream Cheese at your local Target. Click here to locate your nearest store and get your hands on our Soft Baked Lemon cookies.
Layered Lemon Cheesecake (in a jar)
Ingredients:
For topping:
Dairy free whipped cream

1 tsp lemon zest

1 Partake Soft baked Lemon cookie
*Sub in any cream cheese that's safe for you and your loved ones to eat.
Directions:
For the filling—
In a medium-sized bowl, add in the dairy-free whipping cream and cream cheese. Whip on low speed, to prevent it splashing out the bowl, then turn to high speed. Whip until thick. This will take around 5 minutes. The mixture should be thick and creamy.

Fold in 2 tsp lemon zest until combined. Do not overmix.
To assemble—
Break up your Soft Baked Lemon cookies and cover the bottom of each mason jar with a thin layer of cookie crumbles.

Scoop or pipe your cheesecake filling into the jar for your second layer.

Add another layer of crumbled lemon cookies on top.

Place jars in freezer for 2-3 hours until filling is firm.

Top with dairy-free whipped cream, more lemon zest, and a lemon cookie.

Enjoy!
Don't forget to follow us on Instagram and Tik Tok to be up to date on all our new and exciting releases, like this one! We've got a lot in store for you this year, Partake fam.