Skip to content
Leftover Turkey Cranberry Waffles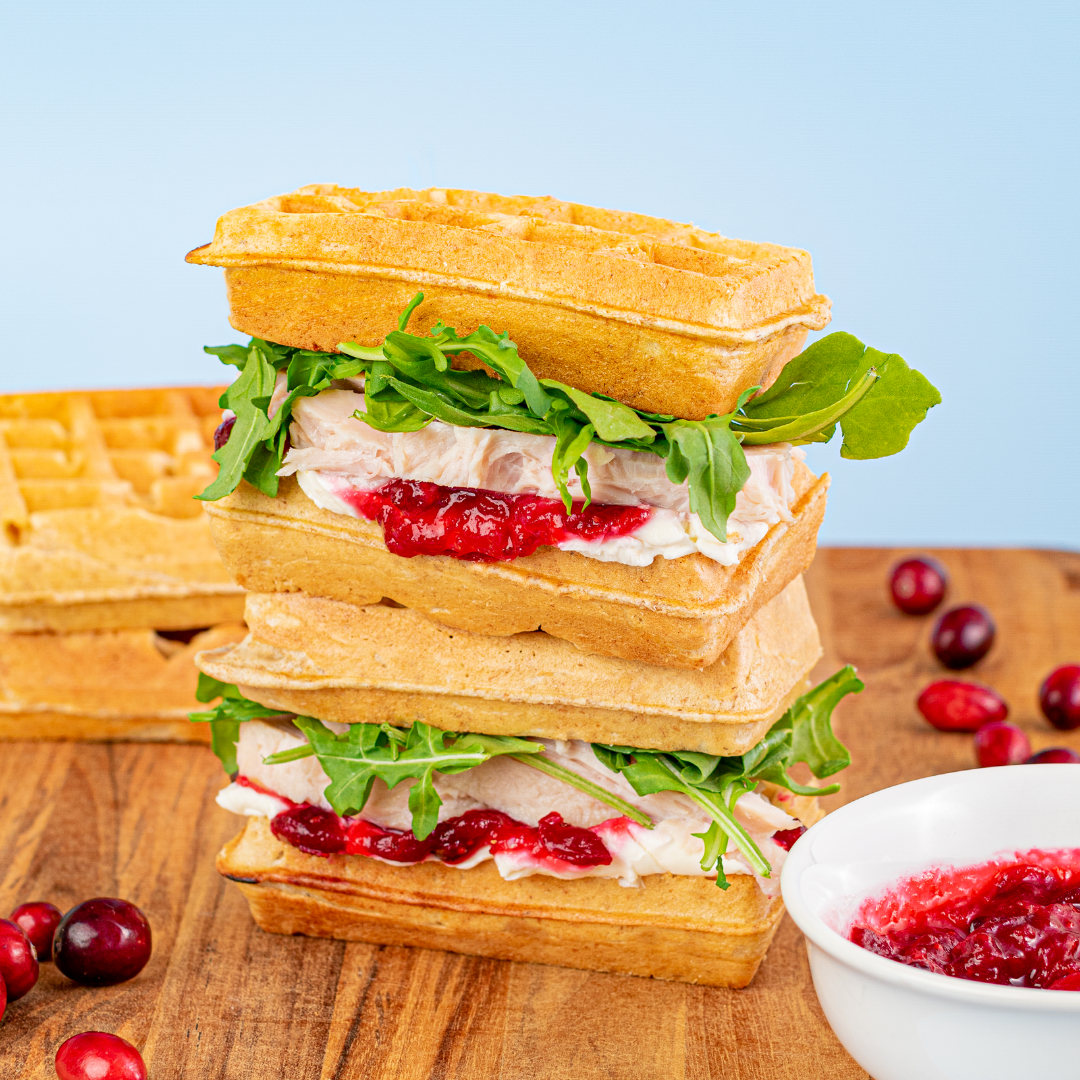 Leftovers are one of the best parts of a big holiday meal. We love using leftover turkey (or tofurkey!) and cranberry sauce to stuff these sweet and savory waffle sandwiches. Make these and your leftovers will be no more!
Leftover Turkey & Cranberry Waffles
Ingredients: 
Leftover turkey 

Leftover cranberry sauce 
1 tbsp of cinnamon 
1 cup Partake

 

5-in-1 Baking Mix
1 cup of powdered sugar
1/2 cup water
Non-stick cooking spray
Instructions:
Preheat waffle iron.
Combine water, Partake mix, and cinnamon in a bowl. 
Spray preheated waffle iron with non-stick cooking spray.
Pour mix into waffle iron and cook until golden brown.
Once the waffles are finished, place them on a plate and sprinkle them with powdered sugar. 
Layer leftover turkey and cranberry sauce in between two waffles.
Enjoy your leftover waffle sandwich!