Skip to content
Oatmeal Granola Breakfast Cookie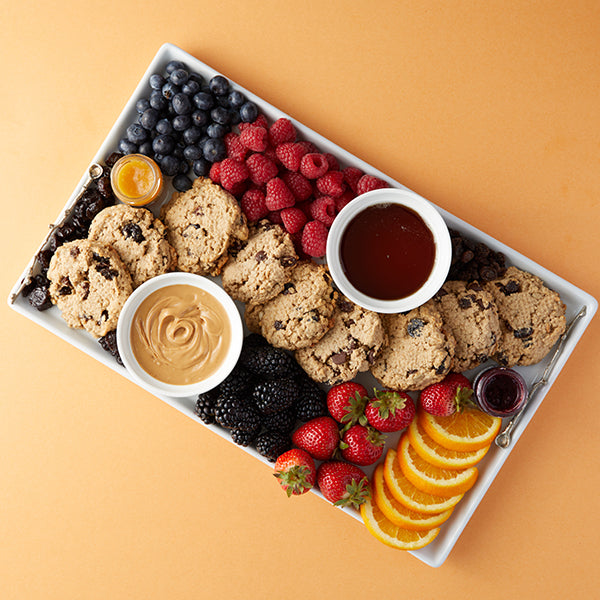 You + Partake = the makings of a good morning. If you're like us and want to spend as much time relaxing as possible this weekend, we invite you to snuggle up on the couch with a warm cup of coffee and serve yourself some Oatmeal Granola Breakfast Cookies using our Classic Pancake & Waffle Mix. 
These cookies will trick even the pickiest kids into thinking they're eating cookies for breakfast, when they're really packed with healthy seeds, dried fruit, and oatmeal. 
Read on for an exclusive recipe from our Partake at Home: with Friends Digital Magazine, Oatmeal Granola Breakfast Cookie. And don't forget to tag us on Instagram if you make it with your family!
Download your Partake at Home: with Friends Spring 2021 Digital Magazine HERE. 
Oatmeal Granola Breakfast Cookie
Yields 9 Large Cookies
Ingredients:
1/2 cup (1 stick) vegan butter

1/3 cup packed light brown sugar (omit if no

sugar is desired)

1 tsp vanilla extract

2 tbsp water

1 3/4 cups Instant oats (old fashioned will work but will be drier)

1/4 tsp salt

1/2 tsp cinnamon (less if lighter flavor is desired)
Optional:
1/2 cup Dried fruit such as raisins, cranberries, blueberries, or cherries

1/2 cup Seeds such as sunflower, pumpkin, chia, sacha inchi, etc.
Instructions:
Preheat oven to 350°F.

Combine butter, sugar, vanilla, and water together in the bowl of 

a mixer. Mix until combined.

Add in oats, Partake Mix, salt, and cinnamon.

Mix until dough comes together. Fold in seeds/chips or fruits.

Scoop into 2" rounds, about 1⁄2 high.

Press down with hand to flatten into 2-1/2 to 3 inches.

Bake for 12-16 mins (depending on how dark you like it).

Freeze and defrost one at a time for the longest shelf life.