Skip to content
Raspberry & Brie Dessert pizza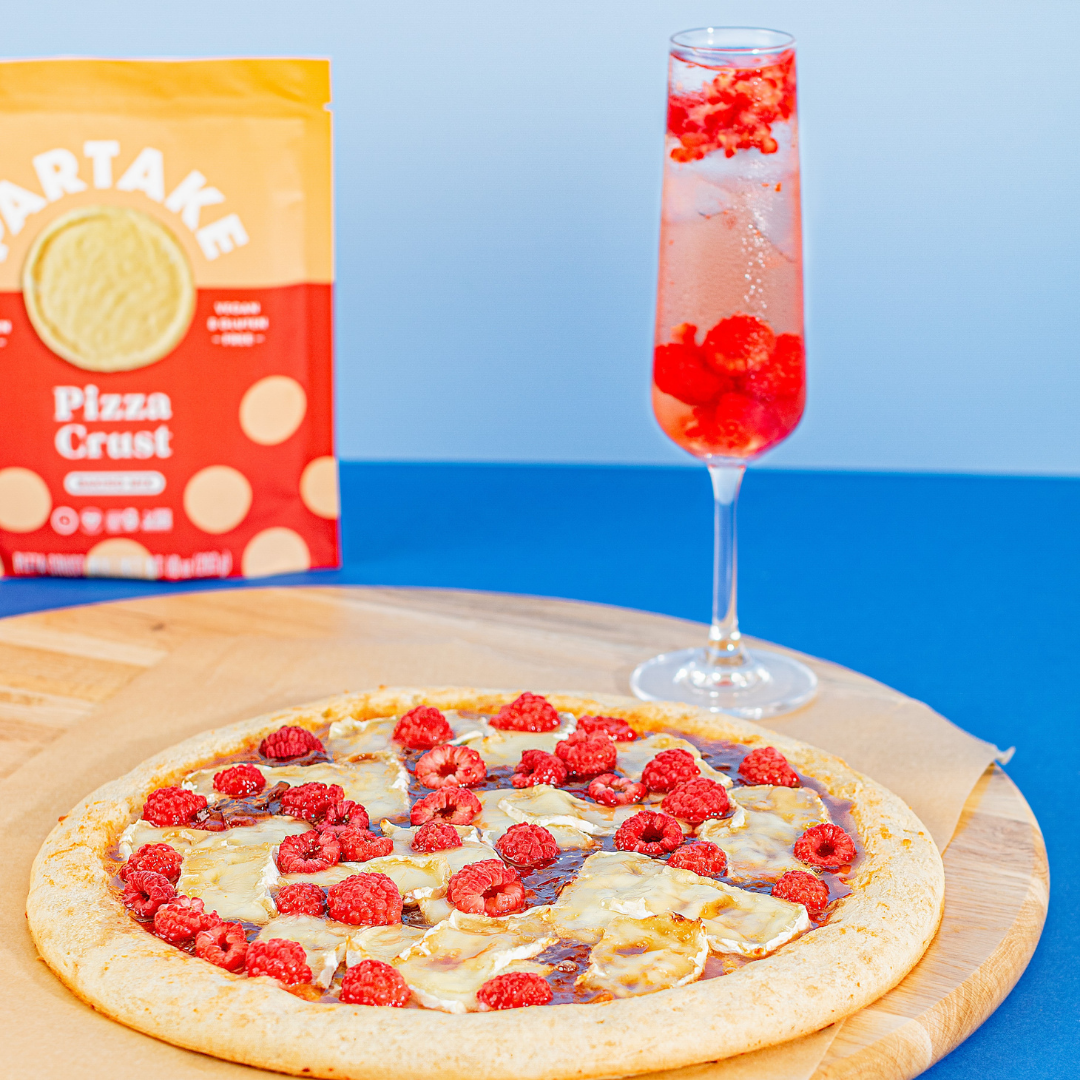 Make this festive and fruity dessert pizza for your next holiday party or cozy night in. Trust us, this Raspberry & Brie Dessert Pizza will be gone in seconds!
Raspberry & Brie Dessert Pizza
Ingredients: 
For the dough:
1 package Partake

 

Pizza Crust Baking Mix
1 cup water 
2 tbsp olive oil 
1 tbsp apple cider vinegar
1 packet active dry yeast (optional)
1/2 tsp vanilla extract 
For the toppings: 
1 tbsp olive oil
2-3 oz brie cheese, thinly sliced and rind removed
⅓ cup raspberry jam or raspberry preserves 
1 cup fresh raspberries 
1 tsp fresh rosemary, chopped
Honey (optional)
Instructions:
To make the pizza crust:
Preheat oven to 400°F. 
If using yeast, dissolve in a bowl with the cup of warm water. Let stand until foamy, about 5 minutes. If not using yeast, add water to bowl and move to next step.
Stir in Partake mix, olive oil, and apple cider vinegar and form into a tight ball. Allow to sit for 10 minutes. 
Roll dough out onto a flat surface, pressing out with oiled hands, and allow to sit for 10 more minutes. 
Bake crust on a baking sheet or pizza pan for 12 minutes. (Do not place crust directly on oven rack.)
To assemble the pizza:
After the crust has been baked for 12 minutes, brush the crust with olive oil. 
Top with Brie and raspberry jam throughout the entire crust. 
Add fresh raspberries and sprinkle with rosemary. 
Bake for 12-15 minutes, or till the pizza base is fully cooked and cheese is thoroughly melted. 
Let pizza cool for 1-3 minutes, top with honey & then enjoy!