Skip to content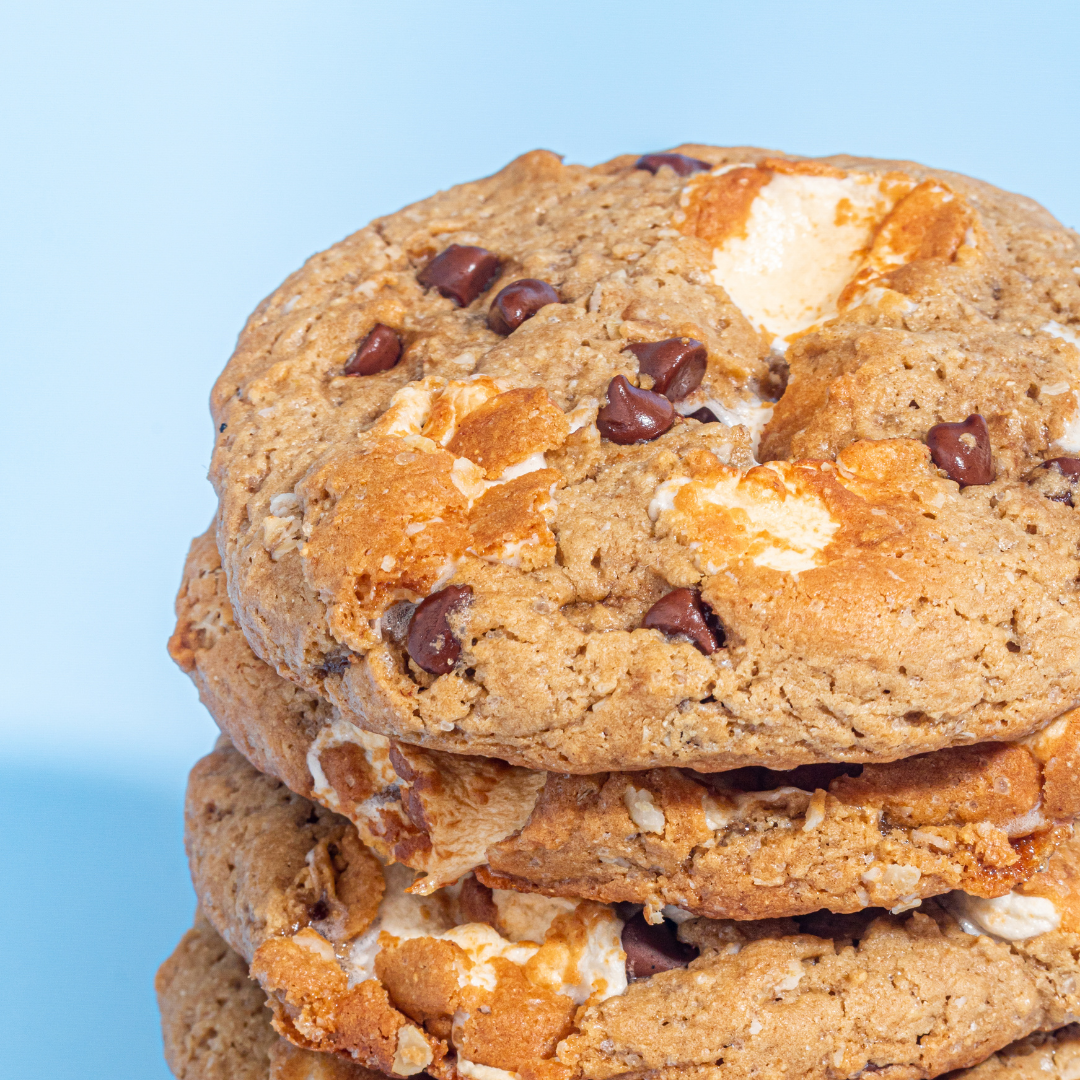 With the warm summer nights quickly approaching, we've only had one thing on our minds – s'mores. We just can't stop thinking about the ooey, gooey combination of marshmallows, graham crackers, and chocolate. So you know we had to bring the classic s'mores flavor combo to the Partake HQ kitchen. Although it's hard to compete with the OG campfire favorite, we know not everyone can plan a trip to the great outdoors. 
Don't worry Partake fam, we've got your back with these mouthwatering s'mores cookies. These cookies are sure to satisfy your sweet tooth and bring that warm, cozy campfire feeling indoors. Try them and let us know, on Instagram, what you think! 
As always, feel free to swap ingredients with alternatives that better fit your dietary restrictions. However, you can worry a bit less with our Cookie Baking Mix—like all of our products, it is certified vegan, gluten-free, non-GMO and allergy-friendly.
S'mores Cookies
Ingredients:
Directions:
Preheat oven to 350 degrees F. Grease or line the cookie sheet with parchment paper.

Mix together Partake mix, buttery spread, and water until dough is formed.

Break graham crackers into small pieces.

Fold in mini marshmallows and graham cracker pieces into dough.

Use a 1T scoop to place dough on the pan a few inches apart, patting down to flatten slightly.

Bake for 12-15 minutes.

Allow cookies to cool for 5 minute before removing from baking sheet.

Enjoy!