Skip to content
Sweet & Tangy Gingerbread Waffles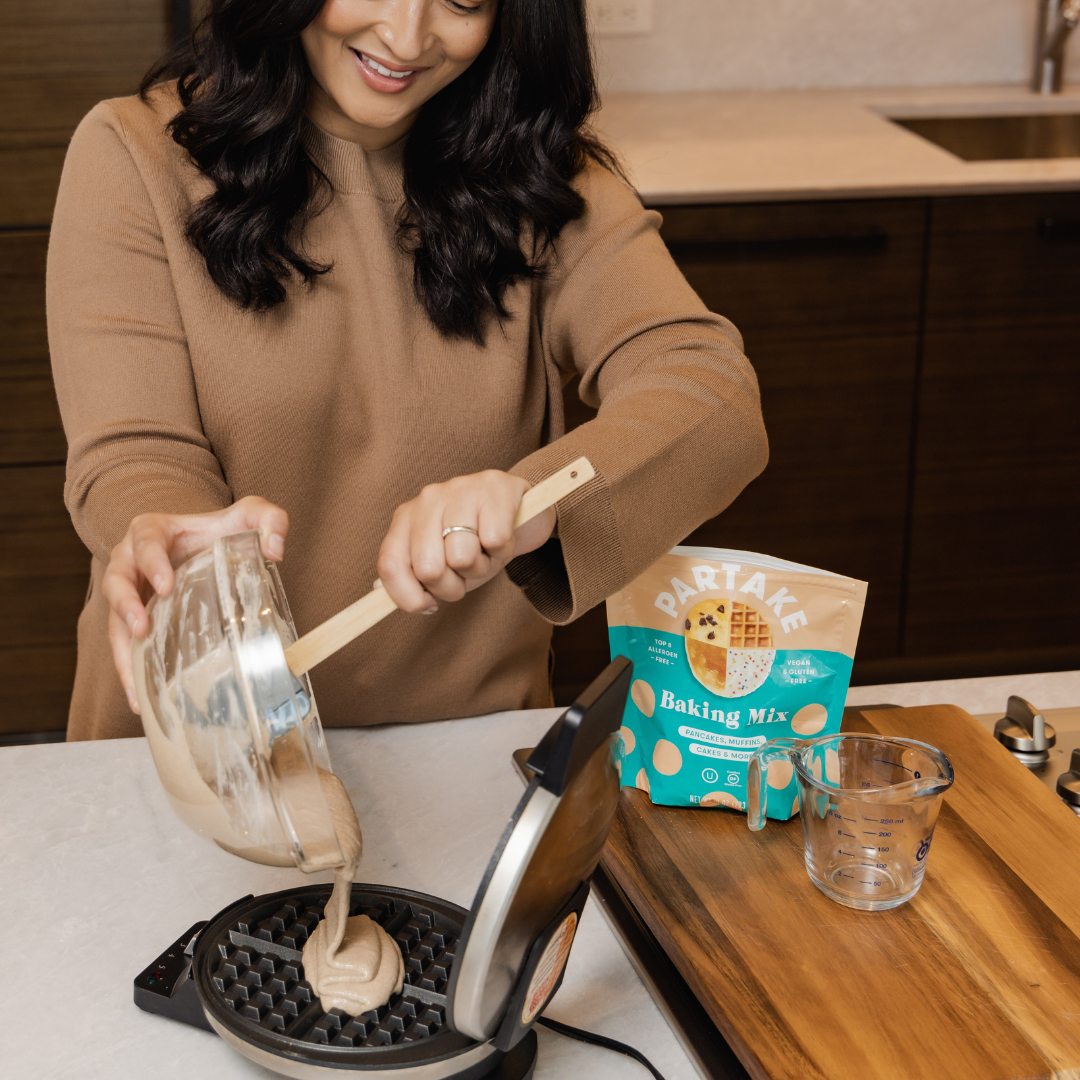 These Gingerbread Waffles are perfect to serve for a holiday breakfast. The crispy exterior and perfectly spiced batter make for a morning treat everyone will enjoy.
 
Sweet & Tangy Gingerbread Waffles
Yields 4 Waffles
Ingredients: 
1 cup Partake

 

5-in-1 Baking Mix
1/2 cup water
2 tbsp oil 
1/2 cup molasses
1 tbsp ginger, ground
1/2 cup brown sugar, dark
1 tsp cinnamon, ground
1/4 tsp nutmeg
1/2 tsp salt
Powdered sugar for topping
Non-stick cooking spray
Preheat waffle iron.
Combine water, oil, and molasses in a bowl.
Proceed to add ginger, brown sugar, cinnamon, nutmeg and salt to the mixture.
Spray preheated waffle iron with nonstick cooking spray.
Pour mix into the waffle iron and cook until golden brown. (Approximately 6-8 minutes on your waffle iron.)
Once the waffles are finished, place them on a plate and sprinkle them with powdered sugar.
Enjoy!