Skip to content
The Ultimate Breakfast Waffle Sandwich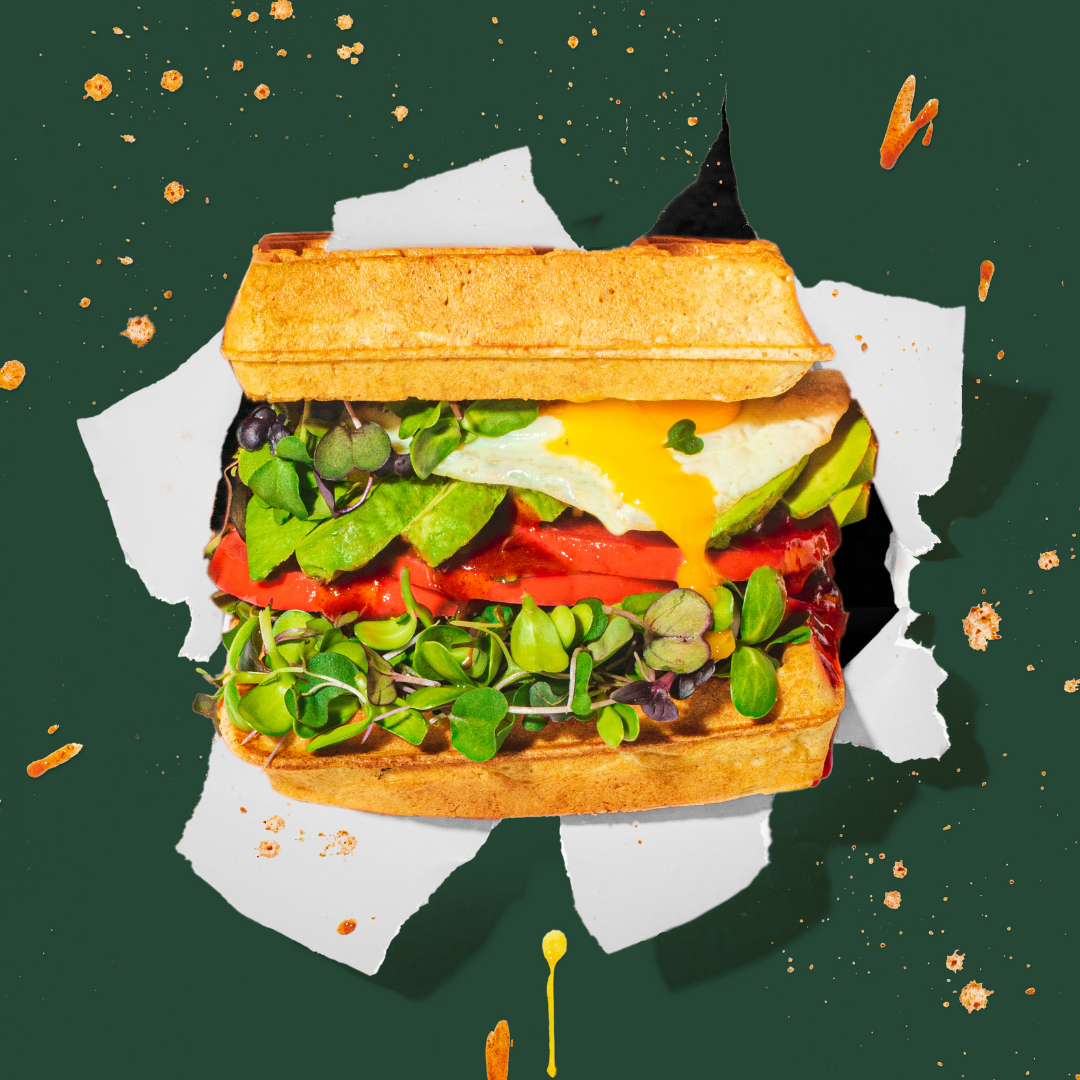 Nothing says the weekend like a hearty breakfast sandwich. Make the Ultimate Breakfast Sandwich with our new Classic Pancake & Waffle Mix. This sandwich is for all the savory lovers out there. Don't worry, we didn't forget about you! 

You can find our Classic Pancake & Waffle Mix and our Confetti Pancake & Waffle Mix at select Target locations, target.com and on partakefoods.com. Follow us on Instagram and Tik Tok for more recipes with our breakfast mixes, baking mixes and cookies.
The Ultimate Breakfast Waffle Sandwich
Ingredients:
1 cup Partake Classic Pancake & Waffle Mix

⅔ cup water 

2 tbsp melted butter or neutral tasting oil

1 egg

1 tomato

microgreens

 ½ avocado

Red chili flakes (optional)
For the sauce
2 cups packed fresh basil

1/2 cup diced green onion

2 cloves of garlic, peeled

1/4 cup spicy vegan mayo

1/4 cup fresh lemon juice

1/4 cup olive oil

1/2 ripe avocado (optional – for extra creaminess or if you prefer a thicker dressing)

1 tbsp maple syrup or stevia (optional for some sweetness if desired)

kosher salt and black pepper to taste
Directions:
Prepare waffles as instructed on the package. Set waffles aside on a plate or on a cooling rack.

Add all dressing ingredients to the bowl of a food processor and pulse on high until fully combined into a creamy dressing.

Fry an egg sunny side up.

Spread the dressing onto a waffle.

Place avocado (sliced or mashed) onto a waffle. Season with salt, pepper and red chili flakes (if desired). 

Scoop the desired amount of salsa on to avocado.

Place a small bunch of microgreens and tomato slices on top.

Place sunny side egg on top then top with the other waffle.

Enjoy!





Send us pictures of your Partake Breakfast Mix creations on Instagram, we can't wait to see what our Partake fam comes up with!