Skip to content
Vegan Strawberry Lemonade Toaster Pastries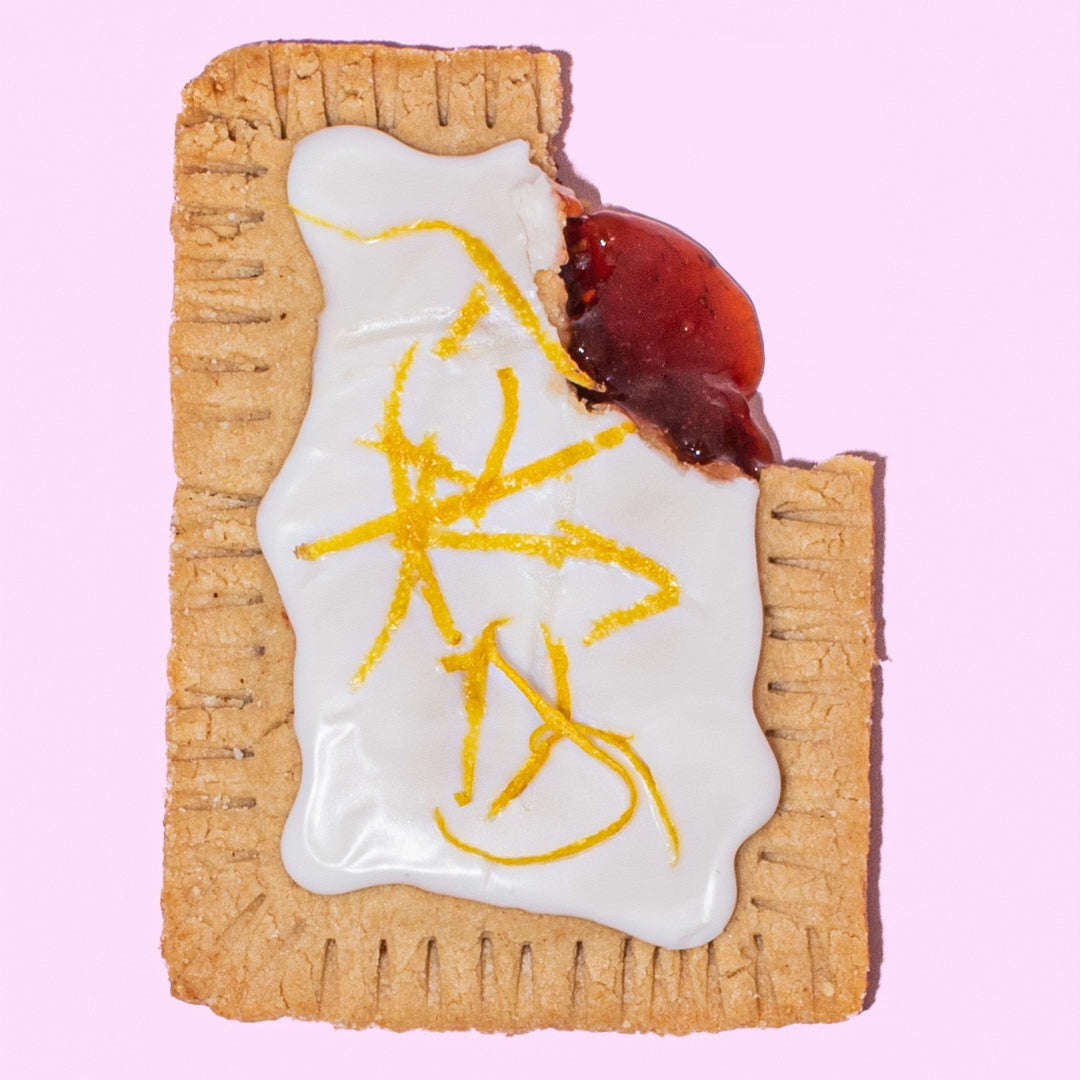 Summer is officially underway, fam! Bring out the picnic blankets, frozen drinks, and yummy on-the-go snacks. 
And if you're looking for a nostalgic summertime treat you can take on all your adventures over the next few weeks, these homemade Vegan Strawberry Lemonade Toaster Pastries are just what your taste buds ordered. 
What makes them so tasty? They have a perfectly-sweet strawberry filling that balances the zesty, bold lemon icing on top. And thanks to our oh-so-versatile Classic Pancake & Waffle Mix, the crisp, flaky crust comes together in practically no time with just a few simple ingredients. 
Another reason to love them: they are vegan, gluten-free, and allergy-friendly—this makes them a safer, fun upgrade to the snacks you enjoyed as a kid. 
Keep reading for the full details on how to make these delicious delights.
Vegan Strawberry Lemonade Toaster Pastries
Ingredients:
 For the Crust:
2 cups of Classic Pancake & Waffle Mix

2/3 cup of vegan butter 

1/2 tsp of vanilla extract

1 tbsp of cane sugar

1/2 tsp of salt

2-3 tbsp of cold water
 For the Filling:
10 oz. fresh (or frozen and thawed) strawberries

6 tbsp of cane sugar

1 Tbsp of lemon juice

2 tsp of cornstarch + 2 tsp of water
 For the Lemon Icing:
1 cup + 1 tbsp of icing sugar or confectioners sugar 

Juice of ½ - 1 lemon
Directions:
Stir the mix, sugar and salt in a large mixing bowl, add the vegan butter (cubed) and cut it with a pastry cutter or a fork until the mixture has a sandy texture.


Mix a tablespoon of cold water with the vanilla extract and pour in, mixing until the dough comes together, adding more water as needed, but no more than 1-2 tbsp extra. Refrigerate.


To make the filling, remove the tops of the strawberries and chop the berries into small pieces. If you're using frozen strawberries, make sure they are thawed and drained first! Add to a pan over medium heat with the sugar and lemon juice and bring to a soft boil.


Reduce heat to low and add the cornstarch and water mixture, using a potato masher or large fork to crush the strawberries into a jam.


Simmer for 10-15 minutes until thickened and fragrant, then remove from heat to cool completely.


Once your dough mixture is chilled, let it sit out for 10 minutes, so it's workable and won't crack as much when you roll it out. Then, flour a flat surface and place the dough down, adding another sprinkle of flour to the top and to a rolling pin.


Roll out a rectangle that's 12'' x 9'' for 4 ½ pastries, or 16'' x 6'' for 4. Using a ruler, cut out 3'' by 4'' pastries (in whichever quantity works for you).


Add half to a baking tray covered in parchment paper and add 2 tablespoons of the strawberry filling to the middle of each. Preheat your oven to 350 degrees F.


Dip your finger in some cold water and run along the edges of the pastries, placing the second piece of dough on top and pressing down. Seal with a fork around the edges and then poke a few large holes on the top.


For the icing, add the icing sugar in a bowl and gradually stir in enough lemon juice to form a thick but pourable icing. Drizzle the icing over the top of the pastries. Store any leftovers in an airtight container for up to 5 days.



Grate some lemon on top if desired. Enjoy!