Skip to content
Five Food Allergy Etiquette Tips for Summer Gatherings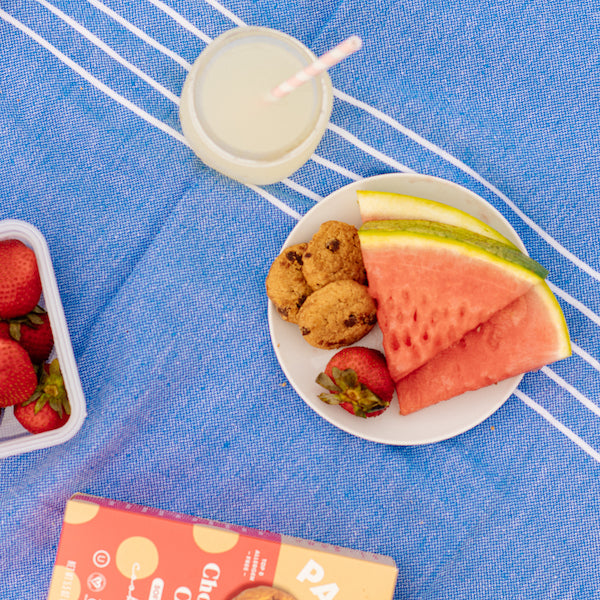 Summer, is that you? As things heat up, we'll likely be heading out of our bubbles more often, to gather outside with friends and family and catch up on missed time. 
As we all wade through the newness and anxiety of being around other people again, it's important to keep in mind those who have underlying health issues that add an extra level of awareness (even pre-pandemic) to social gatherings. 
One of those health issues is food allergies. There are 32 million Americans living with food allergies, and 5.6 million of those are children. When planning to host or attend a party, those with food allergies (and their parents or caregivers) have to take extra precautions to ensure they can partake safely. 
Today, we're sharing tips on how to create an allergy-friendly get-together. These tips are helpful for those who with and without dietary restrictions and food allergies who want to make their home welcoming for all. 
Ask Your Guests About Allergies 
To be the host with the most, when extending an invitation, make sure you ask about allergies. This way, you're starting the conversation early and both you and your guest can work to create an allergy-friendly gathering.  
Take Time to Plan Your Menu
Next, it's time to create your menu. Make sure to take the time to think through each course to accommodate all dietary restrictions, food preferences and allergies. The top nine food allergens account for 90% of food allergies. Those allergens include: dairy, eggs, peanuts, tree nuts, fish, crustacean shellfish, sesame, wheat and soy.
A quick tip is to closely read all ingredient labels. Those labels will help you make informed decisions about what to serve at your next get together. 
Have an Emergency Plan 
Partake's Founder and CEO, Denise Woodard, was inspired to build the company when her daughter was diagnosed with several food allergies as an infant. Before going to a new restaurant, Denise calls ahead to ensure the menu and kitchen are safe. And they never leave home without an antihistamine and epinephrine in case of an emergency. 
When it comes to creating your own emergency plan, we recommend working with your allergist to create a Food Allergy & Anaphylaxis Emergency Care Plan that fits your family's individual needs. 
Practice Food Safety During Food Prep
While it's always important to practice safe food handling, it's even more imperative when it comes to food allergies. Something as small as a leftover allergen on a utensil could cause an allergic reaction. The most important things to do when prepping food are:
Wash your hands after touching any food that could be an allergen.

Clean all surfaces after preparing food that contains allergens.

Rinse dishes before putting them in the dishwasher to remove allergens before being washed.

If you have a guest with a food allergy, avoid having the food at that event, if possible.
Talk to Your Food Allergy Friends & Family
Education is key when it comes to food allergies. Teach your children to be conscious about any food allergies their family or friends may have. Ask your loved ones to share their experiences with food allergies to keep their reality top of mind. 
If you're looking for resources, FARE, a Partake Foods partner, shares facts on what food allergies are—and what they aren't— HERE.