Skip to content
3 Ways to Celebrate Women's History Month With Your Kids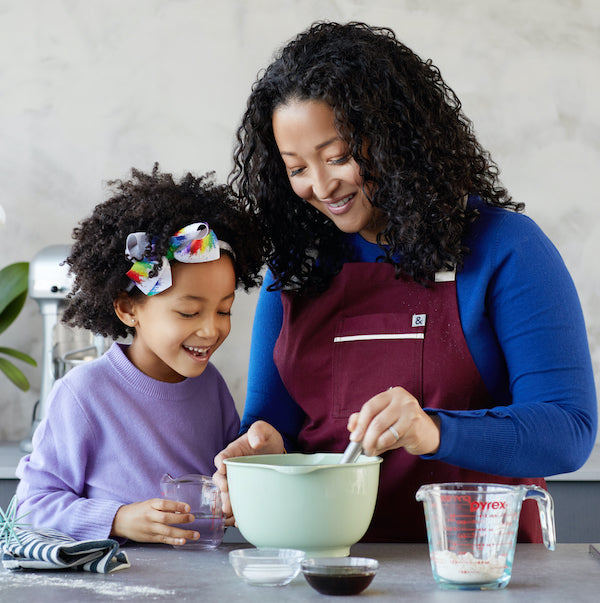 Throughout March, we are celebrating women, far and near, who have shaped the world as we know it. As we look to honor Women's History Month, we are also looking internally for ways to honor and share women's stories with our children at home. 
Children are sponges that best soak up knowledge when they are fully immersed in it. So, we're dedicating our free time to showing our kids how women have made a difference in the world through engaging in crafts, books, movie nights, and supporting businesses built by women. Read on as we share 3 Ways to Celebrate Women's History Month With Your Kids. 
Get Crafty While You Learn
The best way to learn as kids is to immerse yourself in the topic you're learning about through stories, crafts, and engaging in hands-on activities. As we thought about the best way to educate our kids about Women's History Month, we came across this Women's History Month Printable Coloring Page from Some the Wiser. 
The coloring page features 28 women who have helped shaped the world. For each women featured, there is a corresponding book that will help you and your kids learn more about their story, accomplishments, and struggles.
Support Women-Owned Businesses 
An easy way to celebrate Women's History Month is to support women-owed businesses in your community and beyond. Before you make your next grocery list, sit down with your kids and do research on women-owned food brands that you might want to try. A few of our favorites are below. 
Plan a Movie Night 
This weekend, make plans for an at-home movie night that celebrates an amazing woman who overcame the odds to succeed.
Here's a few family-friendly movie recommendations that highlight women. 
Perfect for Little Ones
Home - When Oh lands on Earth, he forms an unlikely friendship with a girl named Tip, who is on her own journey.
Akeelah and the Bee - Watch as Akeelah competes in the Scripps National Spelling Bee.
Moana - Moana ventures across the sea to save her home and family. 
Movies for Older Kids
A Ballerina's Tale - Follow the amazing story of Misty Copeland, the first African-American named principal dancer of the prestigious American Ballet Theatre.

Hidden Figures - Hidden Figures shares the story of a team of female African-American mathematicians who were vital to the the launch of astronaut John Glenn into orbit.

He Named Me Malala - Learn more about Malala Yousafzai, Nobel Peace Prize Laureate who was targeted by the Taliban and is an advocate for women's education. 
And don't forget the popcorn! We love THIS Partake popcorn ball recipe that can be made with any variety of Partake cookies.