Skip to content
Allergy-Friendly Snack Ideas for Back to School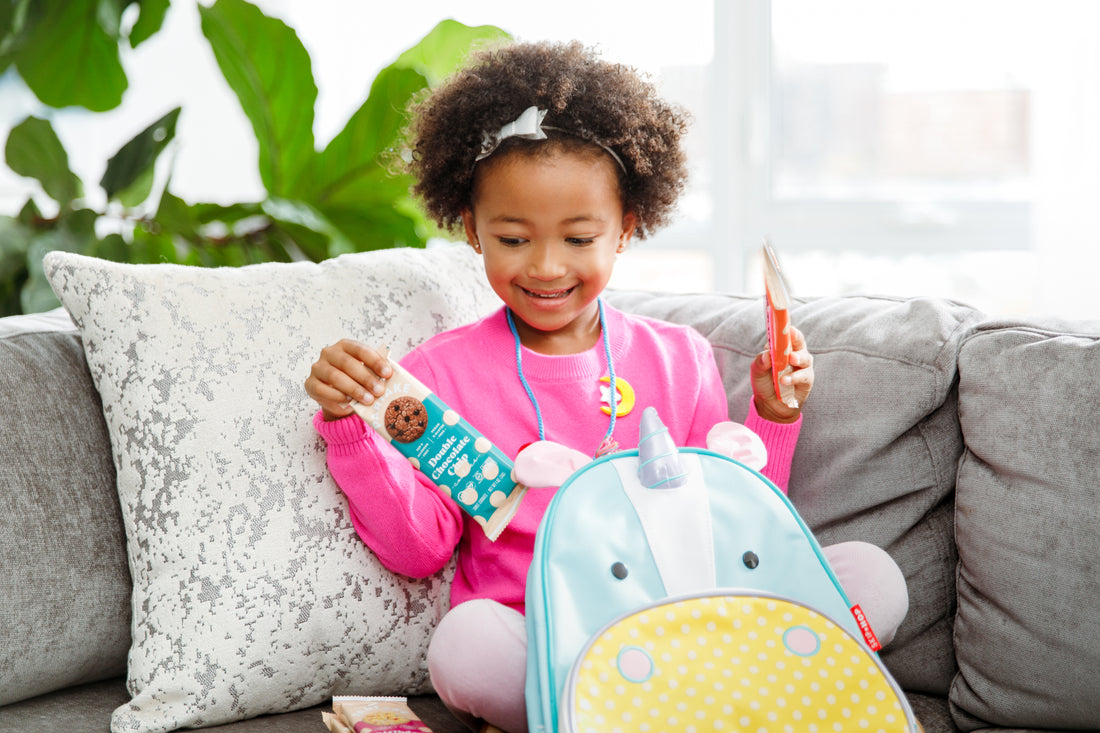 Back to school looks very different for everyone this year. Whether your kids are starting class at school or at home, there's one common thread that links us all – getting back into a routine. For the kids and for ourselves, we have to establish some kind of regular process in order to navigate this new normal.
A huge part of this is planning when to eat and what to eat. For the latter, we've compiled a list of items you can keep on-hand to take some of the guesswork out of snacktime.
Ants on a Log
When your little ones need a snack, it's best to choose something that is wholesome, filling, and will help power them through their day. No need to reinvent the wheel, sometimes classics like your favorite nut or seed butter on celery and topped with some raisins or coconut will do the trick. Packed with protein, fiber, and naturally delicious taste, this snack checks off all the nutritional boxes with little fuss. 
UNREAL Chocolate 
Whether it's a dessert or a special sweet treat, nothing delights a child more than candy. UNREAL chocolates are made with organic, non-GMO, fair trade ingredients, and no artificial dyes. But what really makes them great is that they are absolutely delicious! 
Brazi Bites
If you're looking for a warm and savory treat for after school, Brazi Bites are a convenient and delicious option. Brazi Bites are Brazilian pão de queijo (cheese bread) in frozen, easy-to-prepare packaging using naturally gluten-free ingredients. 
Greek Yogurt Bark
If you want to make snack time into an activity to do with your kids, it's best to keep it simple. Greek Yogurt Bark is the perfect easy recipe that can be done with kids of all ages. It uses pantry staples and includes very few steps.
Bentgo Lunch Boxes
Whether you're prepping snacks or lunches, packing food – even for those studying virtually – can help establish a routine for kids and parents alike. Try packing a lunch box with snacks and lunch for the day so your kids can take ownership of their lunch and snacks. 
Bentgo lunch boxes are colorful, convenient, and perfect for kids at school and at home. Available in BPA-free plastic or glass, these quality lunch boxes are also sustainable as they reduce the amount of waste from disposable, single-use plastic baggies.
No matter what your upcoming school year looks like, having some kind of consistency will help both students and parents. While these times still bear a lot of uncertainty, we can plan for those things we can control. Thankfully, snacks are one of these things!