Skip to content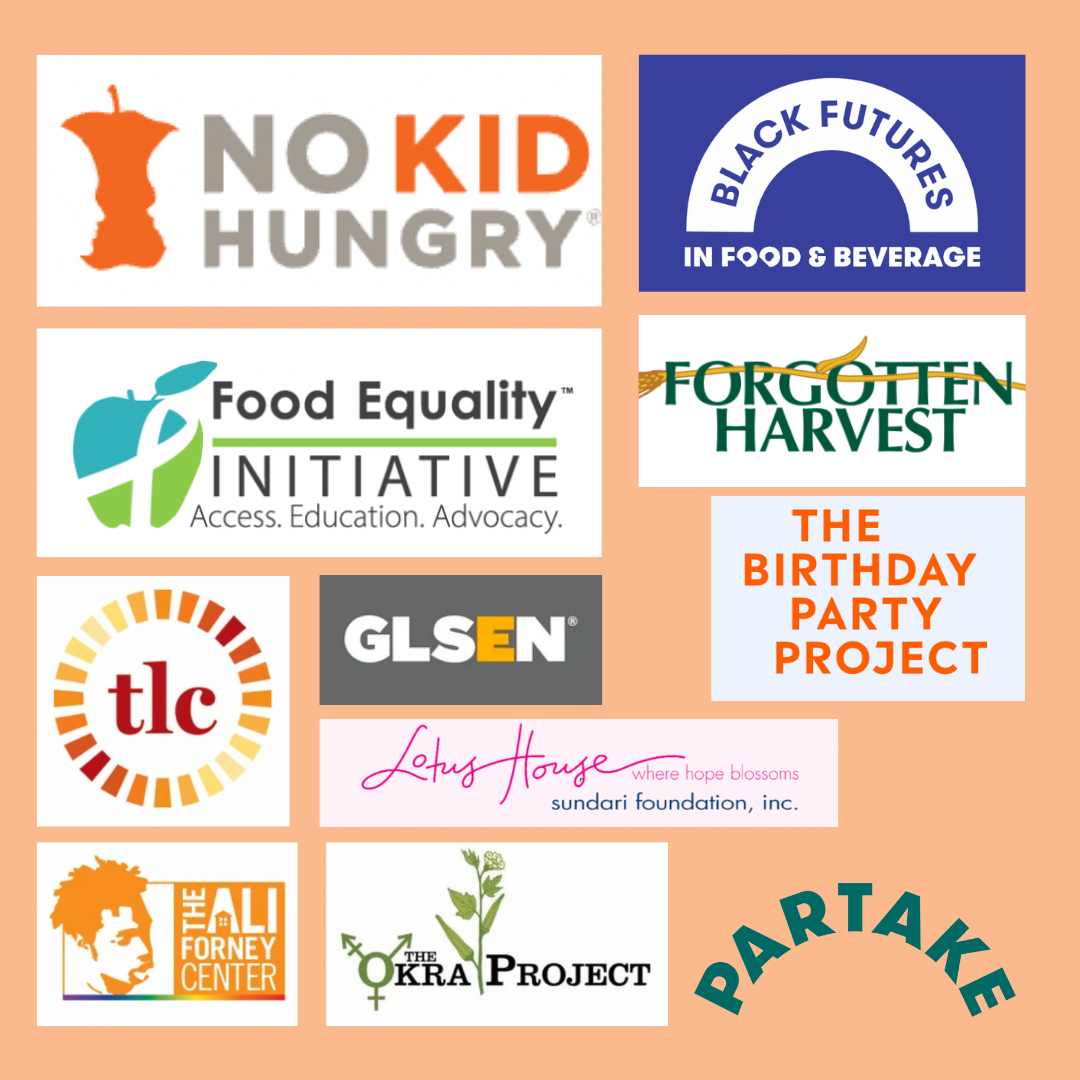 The end of the year is approaching and, as we reflect on 2021, we are forever grateful for your support. In total this year, we donated $62,400 to 56 different organizations and achieved many milestones. 
2021 highlights include: 
$10,000 in allergy-friendly food and monetary donations to Food Equality Initiative (FEI). 
About Food Equality Initiative: 
Founded in 2014, the Food Equality Initiative, also known as FEI, was created to improve health conditions and end hunger by increasing the access people have to nutritious and healthy food. Through the access they provide to healthcare providers, local and national nonprofit organizations, government agencies, and schools, they help provide allergy-friendly and gluten-free food options to the individuals and families who need them. 
2,500 bags of Brownie Baking Mix donated to Blessings in a Backpack, Lotus House and Forgotten Harvest in partnership with Rebel Girls. 
About Lotus House:
Founded in 2004, Sundari Foundation, Inc. is a non-profit organization dedicated to improving the lives of women, youth, and children experiencing homelessness. 
About Forgotten Harvest:
Forgotten Harvest's mission is to fight hunger & food insecurity. They deliver 144,000 pounds of surplus food per day to local charities five days a week, providing families in need with fresh and nutritious food free of charge.
20,000 cookies were donated to the Birthday Party Project. 
About the Birthday Party Project: 
The Birthday Party Project is an organization that focuses on the celebration of birthdays amongst children experiencing homelessness at the moment. Their main goal is to help children celebrate their yearly milestones, regardless of their circumstances. Fun age-appropriate games, activities, party decor, food, and more...are all a part of the special day. 
Partake hosted the 2nd cohort of our Black Futures In Food & Beverage fellowship program.
About Black Futures In Food & Beverage: 
As a Black female CEO & founder, Denise Woodard is passionate about raising awareness of Black and female entrepreneurship and increasing opportunity for women and people of color seeking careers in the food industry. Food and beverage has a colorful future, and Denise is dedicated to mentoring up-and-coming leaders and students excited to forge their paths in the industry. 
The Black Futures in Food & Beverage fellowship program welcomes active students enrolled in any Historically Black College & University (HBCU) interested in exploring a career in the food & beverage industry. Over 7 weeks, fellows engage virtually in workshops, fireside chats, panels, and conversations with some of the food & beverage industry's most impactful leaders. Each fellowship culminates in a virtual capstone project and virtual career day that will call executive leadership from household name brands to consider fellows for Spring/Summer 2022 internships and full-time roles. 
Donations to 4 LGBTQIA+ organizations for Pride Month 
At Partake, we are built on the idea of inclusivity. We believe wholeheartedly in a future where people have access and opportunity in appreciation of, rather than despite, who they are. The Partake Fam is as unique as each of us, but we are rooted in love and our table welcomes all united in the work toward a seat for everyone. We donated to The Okra Project, Transgender Law Center, The Ali Forney Center and GLSEN, click here to read more about each organization. 
Launching in 2022: We're excited to announce our NEW partnership for 2022 with No Kid Hungry, a campaign dedicated to ending childhood hunger in the United States.
With our donation of $100,000, No Kid Hungry can help provide up to 1 million healthy meals to children in need.*
​​"We are very grateful to have Partake Foods join team No Kid Hungry," said Diana Hovey, SVP Corporate Partnerships for the No Kid Hungry Campaign. "As we enter into this partnership, we are excited to see Partake Foods unwavering commitment in helping end childhood hunger in the United States."


We look forward to all 2022 has in store and thank you for your continued support.
*$1 can help provide up to 10 meals. Meal equivalency varies during COVID-19 relief.
No Kid Hungry does not provide individual meals; your donations help support programs that feed kids. Learn more at
NoKidHungry.org/OneDollar.