Skip to content
Blueberry Pancakes & Blueberry Lemonade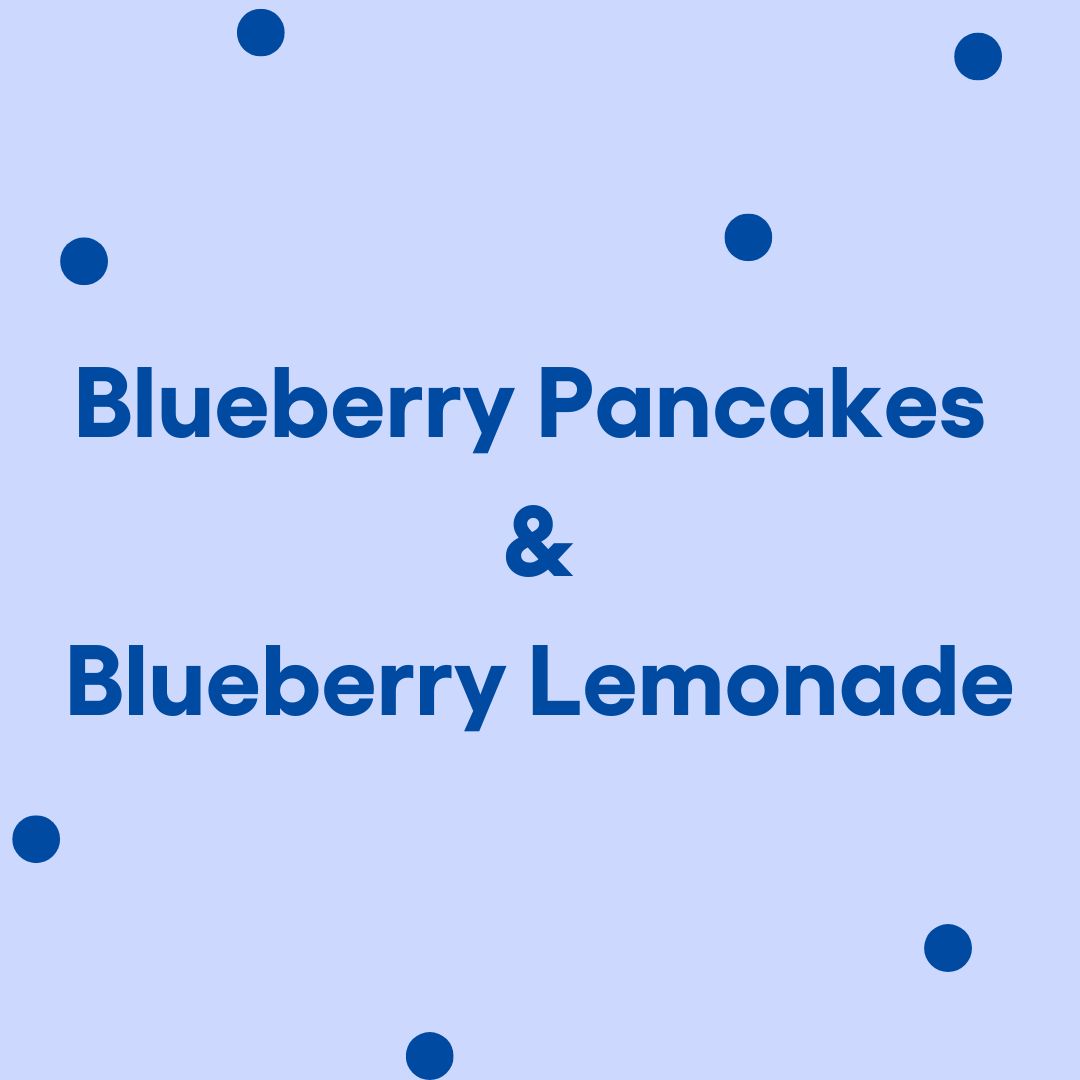 When we think of summertime, we think of slow mornings, farmers' markets and sunshine. What better way to enjoy all 3 than to make a delicious and fruity brunch! Our perfect Sunday looks something like this: sleep in, head to the farmers' market to pick up in-season fruits and veggies, and go home to enjoy a homemade pancake breakfast. 
We've been so obsessed with making recipes with all the seasonal fruits, and this week we've been playing around with blueberries. We just had to make a big plate of blueberry pancakes with our Classic Pancake & Waffle Mix and, of course, enjoy an ice cold blueberry lemonade alongside it! It's the perfect, refreshing and tangy summer breakfast. 
Our Classic Pancake & Waffle Mix makes this breakfast vegan, gluten-free, and top 9 allergen-free. Scroll down for the full blueberry pancake and blueberry lemonade recipes!
You can shop our Classic Pancake & Waffle Mix at select target locations, target.com, and partakefoods.com. Looking for a savory pancake recipe? Try our Vegan Breakfast Pancake Tacos!
Blueberry Pancakes
Ingredients:
1 cup Partake Classic Pancake & Waffle Mix

2/3 cup water

¾ cup blueberries
Directions:
Stir Partake mix and water until thoroughly combined into a batter. 

Use a ⅓ cup measuring spoon to drop a scoop of the pancake batter on a preheated, greased skillet over medium high heat. Drop desired amount of blueberries onto the uncooked side of the pancake. Flip once, cook through, and plate the pancake. 

Repeat until all pancake batter is gone.

Serve with your desired toppings (blueberries, syrup, non-dairy whipped cream, etc.) and enjoy!
Blueberry Lemonade
Ingredients:

 ½ cup granulated sugar

1 cup blueberries

¾ cup freshly squeezed lemon juice

6 cups water

Ice
Directions:
To make the blueberry syrup, combine sugar and 1 cup of water into a saucepan over medium heat. Stir until sugar has fully dissolved. Add the blueberries and bring to a boil. Reduce heat and allow mixture to simmer for 3-4 minutes, until the blueberries have broken down.

Strain blueberry mixture through a fine sieve and allow it to cool down.

Add the blueberry syrup, lemon juice, and remaining 5 cups of water to a pitcher and whisk until combined. Place the pitcher in the refrigerator to chill for 1-2 hours.

Once chilled, add ice and additional blueberries before serving.

Enjoy!