Skip to content
Healthy and Delicious Thanksgiving Menu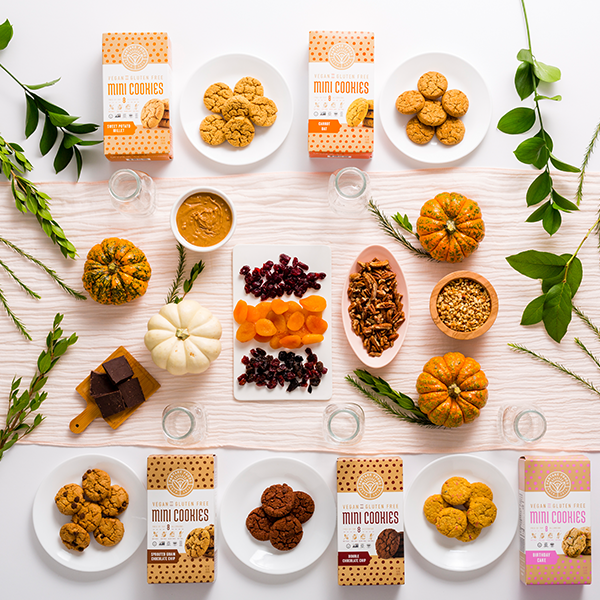 Thanksgiving is less than a week away and WE CAN'T WAIT! We can't wait to see our friends and family, and most importantly, WE CAN'T WAIT TO FEAST!! Because what's thanksgiving without indulging a little bit… ok, more like a lotta bit. And feeling a little guilty afterwards?? Don't worry - we got you! There are so many easy ways to make classic thanksgiving dishes HEALTHY, so you can enjoy all the good stuff without sacrificing your health or taste!
Trust us, you'll never go back to traditional recipes again.
Thanksgiving Recipes
Fried Turkey > Instant Pot Turkey
Turkey ready in ⅓ of the time that comes out juicy and flavorful - talk about a game changer! 
Mashed Potatoes > Creamy Mashed Cauliflower
Cauliflower has been the talk of the town and for good reason - it's nutritious, low-carb, and so versatile! Move over potatoes, cauliflower is taking the crown this year!
Green Bean Casserole > Balsamic Roasted Brussels Sprouts w/ Grapes & Figs
Don't be fooled, just because it has green beans in it, doesn't mean it's healthy. Opt for roasted brussels sprouts instead and add some grapes and figs for a sweet, caramelized upgrade to a simple side of veggies!
Cranberry Jelly > Sugarless Cranberry Sauce
Ditch the sugar and use fruit instead! So much healthier than refined sugar and adds a nice hint of pineapple and orange to give your cranberry sauce more flavor.
Pumpkin Pie > Vegan Sweet Potato Pie
What's Thanksgiving dinner without pie for dessert?! Classic pies are full of butter, flour, and sugar - so we created a healthy one, featuring our very own Ginger Snap cookies. It's vegan, gluten-free, and allergy-friendly, so it's also safe for everyone to enjoy. It's seriously SO GOOD and quite possibly the best pie we've ever had!
Is your stomach growling yet? Because ours certainly is! We're so excited to upgrade our dishes this year and we're never looking back! Happy feasting and happy Thanksgiving!