Skip to content
Partake at Home: Winter Celebrations Recipes featuring Sweet Potato Pie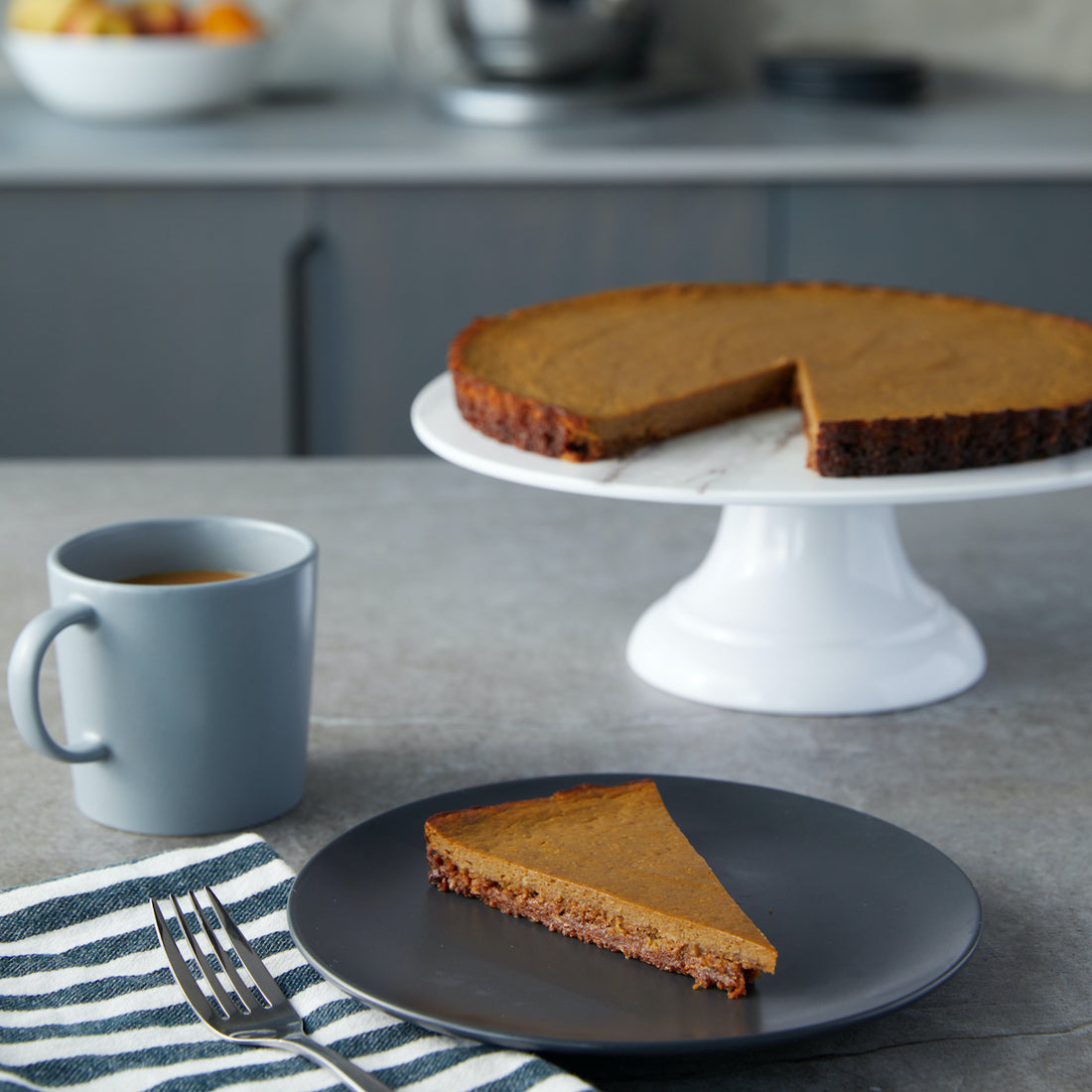 Here at Partake, we're ready to start celebrating the holidays. To kick off the festivities, we're excited to announce the launch of our Winter Celebrations recipe booklet! Inside, you'll find some of our favorite allergy-friendly, gluten-free and vegan holiday recipes perfect for sharing this holiday season.
Get the Winter Celebrations recipe booklet HERE.
In honor of our Partake at Home: Winter Celebrations recipe booklet, we are excited to share an exclusive recipe for Sweet Potato Pie made with Partake Pumpkin Spice cookies. It's the perfect allergy-friendly and festive recipe for your holiday celebrations. 
Read on for an exclusive recipe from our recipe booklet, Sweet Potato Pie. And don't forget to tag us on Instagram if you make it with your family!  
Sweet Potato Pie
For The Cookie Crust
Ingredients
2 cups (2 boxes) of Partake Pumpkin Spice cookies





¼ cup of organic brown sugar





6 Tbsp of organic melted butter* *Swap out the butter for a vegan alternative if you're looking to make a vegan pie.




For The Sweet Potato Filling
1 (15 ounces) can of organic sweet potato





3 organic eggs (or vegan egg substitute)





¼ cup of pure organic maple syrup





¼ cup of organic coconut sugar





¼ cup of organic, unsweetened vanilla almond milk (any milk will work!)





1 teaspoon of organic vanilla extract





1 ½ teaspoon of organic cinnamon





½ teaspoon of organic nutmeg





⅛ teaspoon of organic allspice or ground cloves





¼ teaspoon of salt




Instructions:
Let's start with the pie crust. Preheat oven to 350°.





Using a food processor, grind cookies into fine crumbs.





Add brown sugar and melted butter, combine well.





Transfer combination above to 9-inch pie plate, press firmly into sides and bottom. Bake at 350° for 5-8 minutes.





While the crust is baking, make the filling! In a large bowl, add the pumpkin puree, eggs, pure maple syrup, sugar, almond milk, vanilla, cinnamon, nutmeg, ground ginger, allspice/cloves, and salt. Mix until combined and completely smooth. Pour into pie pan.





Bake for 50-60 minutes until filling is no longer jiggly. Check pie after every 20 minutes to make sure the crust isn't burning. If it is getting a little too golden brown, simply cover pie edges with foil or a pie shield. Allow pie to cool for at least an hour before serving. The pie should be kept in the fridge once completely cool.





Top with whipped cream or ice cream. Keep pie in the fridge.