Skip to content
Pumpkin Chocolate Chip Muffins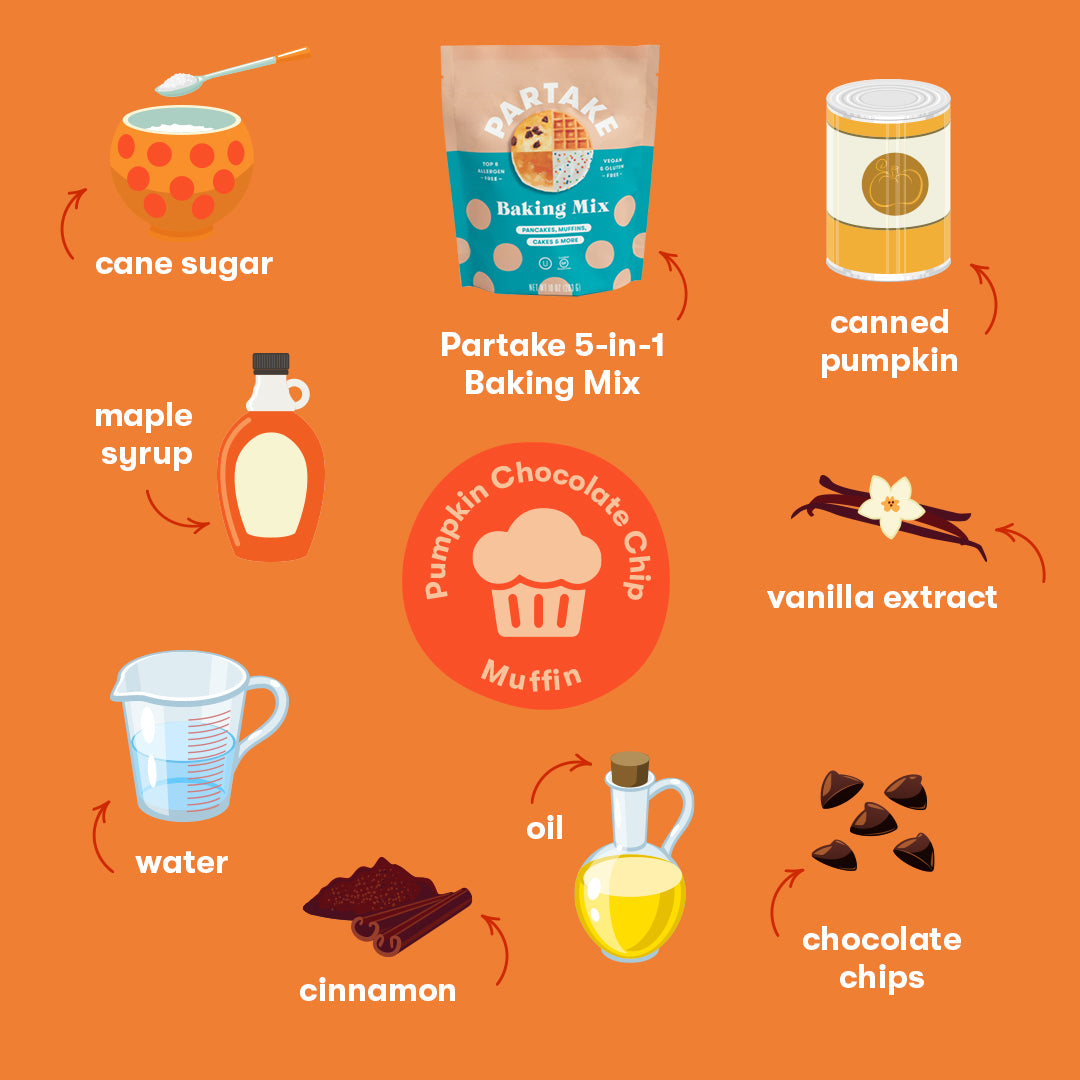 Here it is, the ultimate fall recipe that can be a breakfast, snack or dessert! Enjoy them warm with a cup of coffee or black tea to really enjoy that chocolatey goodness.
This recipe comes together in minutes! So, bookmark it because we have a feeling you'll be making it again and again! 
P.S  If you're Team Sweet Potato rather than Pumpkin, check out our Sweet Potato Chocolate Chip Muffins recipe.
Pumpkin Chocolate Chip Muffins
Yields 12 muffins
Ingredients:
1 ½ cups canned pumpkin
⅓ cup cane sugar
3 tbsp maple syrup
⅓ cup oil
1 tbsp vanilla
⅓ cup water
½ cup Partake 5-in-1 Baking Mix
1 tsp cinnamon
½ cup chocolate chips
Instructions:
Preheat the oven to 350°F.
Line muffin tin with liners and spray with non-stick oil.
Combine all wet ingredients together in a mixing bowl. Mix until uniform.
Add in partake Mix, sugar and cinnamon. Mix together until uniform.
Fold in the chocolate chips.
Scoop into lined muffin tin.
Bake for 25-35 minutes or until the toothpick comes out clean when inserted into the middle of a muffin.
Enjoy!