Skip to content
Breakfast For Dinner: Plant-based Egg & Chorizo Pizza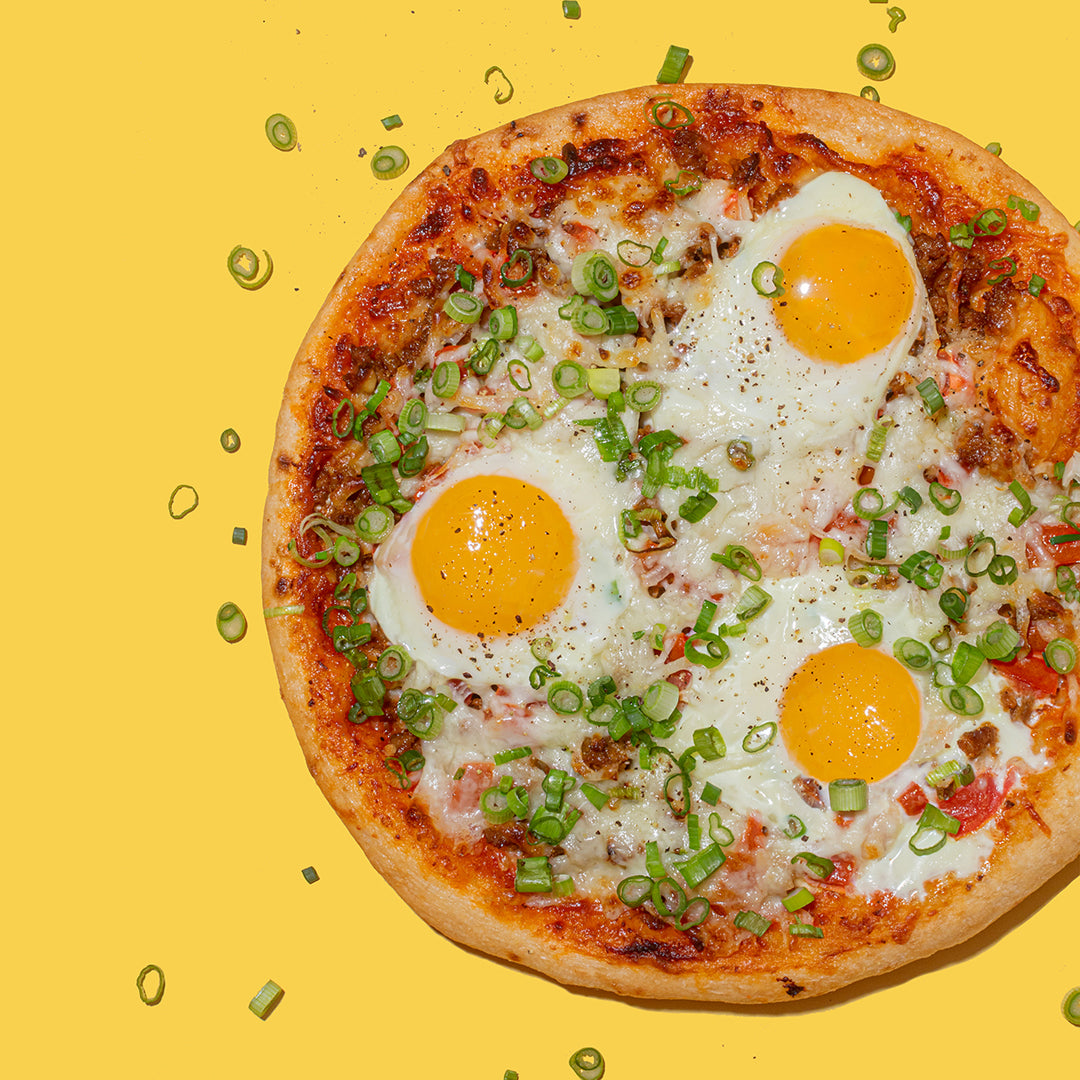 For our last installment of our Breakfast for Dinner series, we're bringing you a drool-worthy Plant-based Egg & Chorizo Breakfast Pizza. Made with our Pizza Crust Baking mix, this crust is vegan, gluten-free and free from the Top 9 Allergens.

To make this recipe 100% vegan, swap the cheese for a dairy-free alternative and remove the eggs. We suggest substituting the eggs for avocados!

Don't forget to check out our Ultimate Vegan Bacon & Lettuce Sandwich, Vegan Pancake Taco, and Buffalo Cauliflower "Chicken & Waffle" Sandwich recipes to see the full Breakfast for Dinner lineup. 
You can shop our Pizza Crust Baking Mix on partakefoods.com. You can also find fun and inspiring recipes Partake HQ has been dreaming up on Instagram and TikTok!
Breakfast Pizza
Ingredients:*
For the pizza crust
1 package Partake Pizza Crust Baking Mix

1 cup water

2 tbsp olive oil

1 tbsp apple cider vinegar

1 ½ tbsp active dry yeast (optional)

½ tsp onion powder (optional)

½ tsp garlic powder (optional)
For the toppings
1 ½ cups mozzarella cheese

2 tbsp chopped green onion (more if desired)

⅓ cup soy chorizo 

¼ cup chopped bell peppers (optional)

¼ cup diced tomatoes

3 eggs

1 tsp parsley
*Make adjustments based on your dietary restrictions and as needed.
Instructions:
Preheat oven to 400 degrees F.

In a bowl, dissolve yeast (if using) in warm water. Let stand until foamy, about 5 minutes.

Stir in mix, olive oil, apple cider vinegar, garlic powder (if using), and onion powder (if using) and form into a tight ball. Allow to sit for 10 minutes.

Roll dough out onto a flat surface, pressing out with oiled hands if sticking, and allow it to sit for 10 more minutes. 

Bake crust for 12 minutes.

Add cheese in an even layer, then top with the rest of your toppings except for the eggs.

Return to oven for another 10-12 minutes. 

Heat olive oil in a small nonstick skillet over medium-high heat. Add eggs and cook until about ¾ done. The white should be set enough to remove the eggs from the pan but not completely firm. Season with salt and pepper. 

Remove eggs from skillet and slide onto the pizza. Return the pizza to the oven and cook until the egg whites are set and yolks are runny (2 to 3 minutes).

Let pizza cool for 5 minutes before serving. Enjoy!
Don't forget to follow us on Instagram and TikTok to keep up with our latest products and recipes!