Skip to content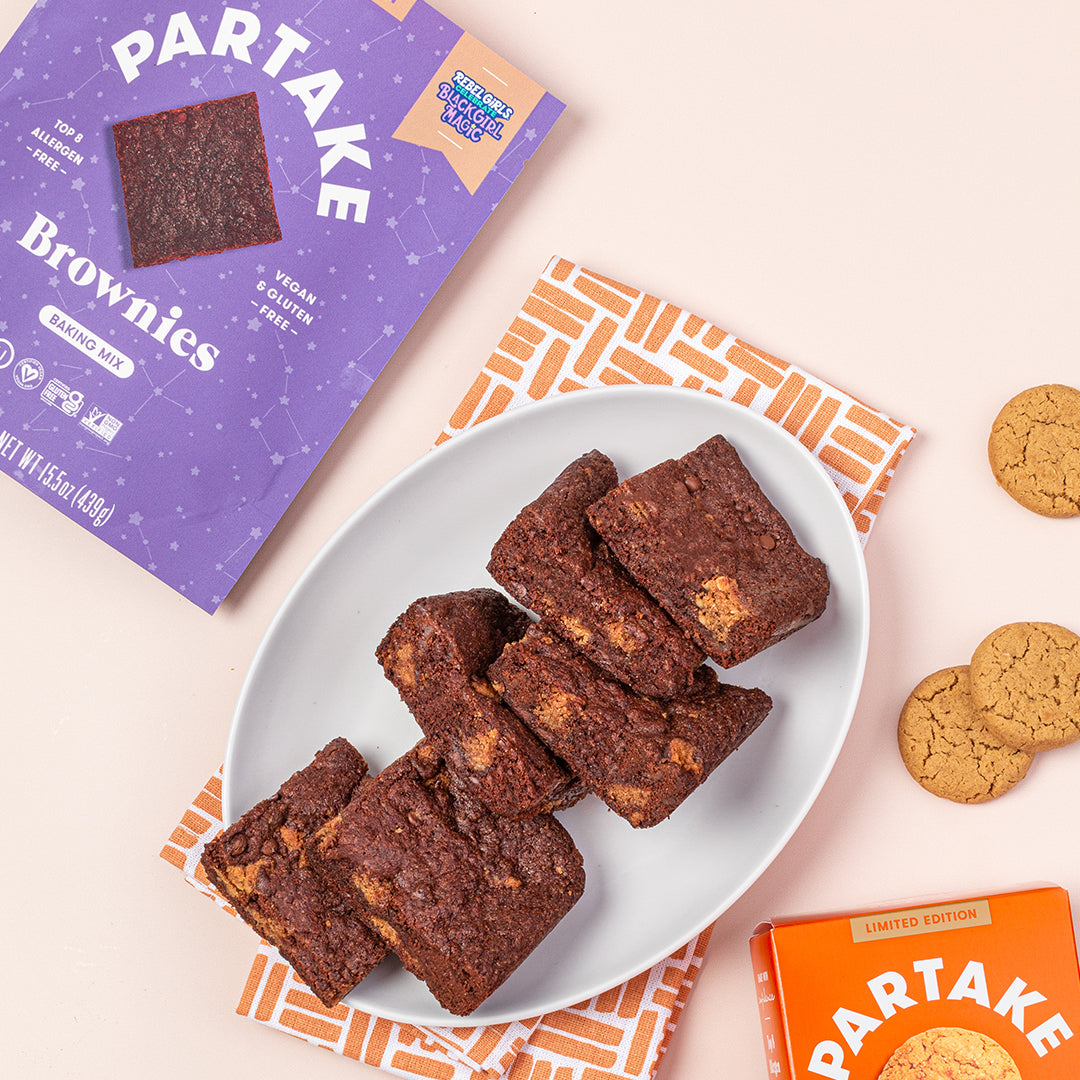 It's that time of year again when everything you can imagine gets a pumpkin spice revamp. So we thought, why not brownies? Have you heard of a better combination? We didn't think so! These brownies satisfy your pumpkin spice and chocolate cravings, all in one bite. They're the perfect fall dessert if you ask us!
This recipe features our  Limited Edition Rebel Girls x Partake Brownies in celebration of #BlackGirlMagic. Read more about our partnership here.
Keep scrolling for the full recipe, and don't forget to tag us on Instagram if you make them!
If you're looking for more delicious brownie recipes, try these Raspberry Chocolate Brownies or these Salted Caramel Brownies.
Pumpkin Spice Brownies
Yields 19 Servings
Ingredients:
1 package Partake Brownie Mix

½ cup water

½ cup neutral-tasting oil

½ cup crumbled Partake Soft Baked Pumpkin Spice cookies

2 tbsp of Pumpkin Spice powder or 1 tbsp of Pumpkin Puree 
Instructions:
Preheat oven to 350 degrees.
Grease an 8-inch square pan.
Whisk together the oil and water before adding the brownie mix.
Add your choice of Pumpkin Spice powder or Pumpkin Puree to the batter, then add in crumbled Pumpkin Spice cookies and spread batter evenly in greased pan.
Bake until set, 25-30 minutes in a metal pan and 35 minutes in a glass pan. A toothpick inserted into the center should come out clean.
Let Brownies cool slightly (8-10 minutes) before diving in.
Enjoy!