Skip to content
Beyond S'mores: Everything You Can Create with Classic Grahams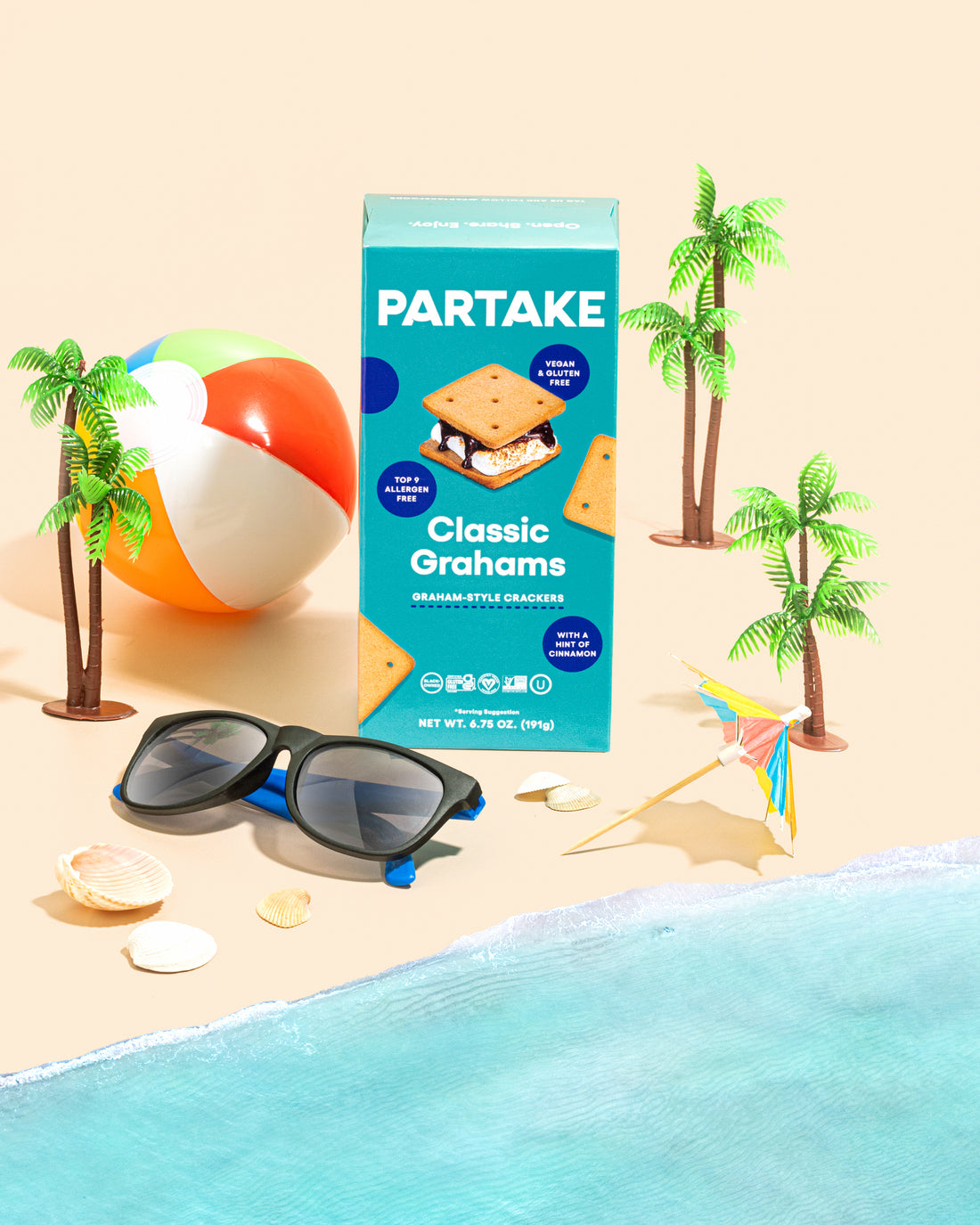 This summer, we launched new Classic Grahams, and they've quickly become one of the most versatile snacks in the Partake lineup. Whether sandwiched as s'mores, crumbled in your pie crust, or smeared with sunflower butter, this pantry staple has a hint of cinnamon and a super satisfying crunch for a delicious, anytime snack.
Grab a box of Classic Grahams online at target.com and Amazon, or find them in a Target store near you. Then scroll down for easy-to-make treats that are perfect for sharing with kids, friends, and family – or saving for yourself! You might be surprised at how many ways there are to transform a simple graham into an impressive dessert or elevated snack.
Graham Cracker Pie Crust
From cheesecakes to key lime pies and everything in between, a versatile graham cracker crust is the perfect easy base for all kinds of desserts, like this S'mores Bomb Pie! Best of all, it requires only three simple ingredients.
They're such a classic that they hardly need a recipe – but sometimes you just need a reminder of how delicious this campfire treat can be!
Layers of berries, creamy whipped cheesecake filling, crunchy Classic Grahams, and a touch of lemon zest make this a refreshing treat.
Super Delicious Toasted S'mores Cupcakes
No campfire? No problem. These S'mores Cupcakes feature a graham cracker crust, chocolate date layer, and toasty meringue topping.
Easy Graham Cracker Sandwiches
For a fun upgrade to snack time, try these treats with a whipped cream spread and sprinkles or a strawberries and cream filling.
Don't want to deal with the mess of s'mores for a crowd? Packed with all the classic flavors of a traditional s'more, these bars require no baking and are perfect for satisfying your sweet tooth.
On Instagram, see how we transformed three ingredients into an ooey, gooey, and oh-so-dippable skillet treat.
Ready to give one (or more) of these recipes a spin? Leave a comment below and share how you're most excited to enjoy Classic Grahams this summer + beyond. And grab a box of this vegan, gluten-free, and allergy-friendly goodness from the snack aisle of Target stores nationwide.