Skip to content
Partake Celebrates Black History Month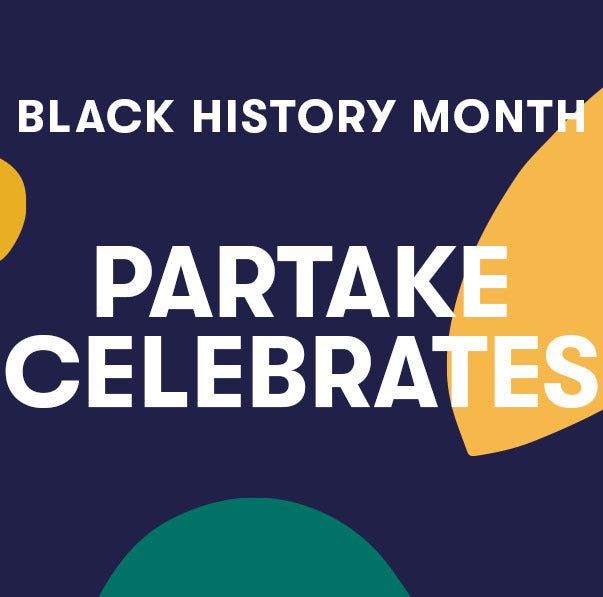 Today officially kicks off Black History Month, and we're excited to celebrate not just this day or this month, but always. Black history is a fundamental part of Partake's mission and story. Partake was founded by a Black woman, Denise Woodard, who is passionate about raising awareness of Black and female entrepreneurship. For the next 28 days (and beyond), we'll be celebrating #FoodForTheSoul, where we'll highlight Black joy, happy moments, and legacy by spotlighting Black entrepreneurs, brands, and creatives who uplift, inspire, and shape our culture.  
Read on to find out more about how we're celebrating Black History Month HERE and read on to find out how you can take part. 
#FoodForTheSoul
This month, we're celebrating eight Black creators in our allergy-friendly, plant-based, and wellness community to lift Black voices. They will share what brings them joy, from their happy moments to everyday lives, challenges, and what sparks joy for them. Learn more about the eight creators by clicking on the links below. 
BHM Shopping Guide
This month, we're taking the time to focus on the Black-owned businesses who uplift, inspire, and shape our culture through their products. 
We're passionate about raising awareness of Black entrepreneurship and feel it's important to support our peers who create brands and ventures because we know first-hand how difficult it can be for a person of color to start a new business. 
Find our Black History Month Shopping Guide HERE.  
Soulful Sounds: Black Joy
Join the Partake Fam in a celebration of Black joy with soulful sounds that will inspire you, lift your spirits, and feed your soul. This playlist was curated by Denise Woodard, Founder & CEO of Partake Foods and features music from some of her favorite Black artists. Each week, Denise will be sharing a bit about what these songs mean to her and why she chose them.